Massive Fan Fight Breaks Out at White Sox Game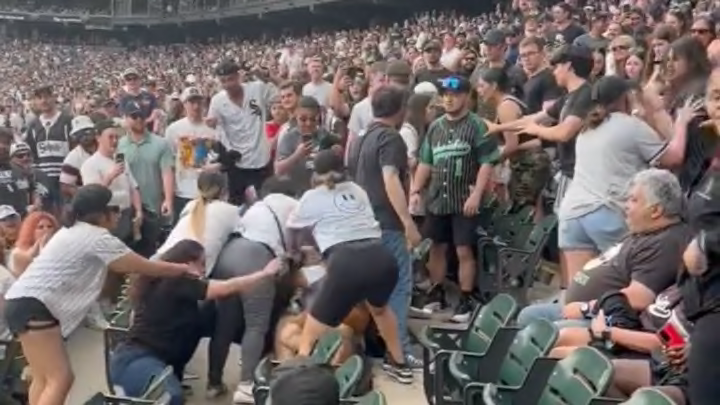 The pitch clock is good for watching Major League Baseball games on television but is a significant adjustment for those in attendance as things move with more pace. Some are handling the change better than others. Others are channeling that angst into regrettable yet amusing behavior.
Here's the scene at yesterday's Baltimore Orioles-Chicago White Sox game at Guaranteed Rate Field on the South Side.
As far as fan fights go, this one had impressive staying power as it took over two minutes for some semblance of order to be restored.
And to those saying this type of incident has nothing to do with a procedural rule change and everything to do with someone being over-served and over-stimulated, well, you're probably right.
One thing I've always wondered about these fan fight videos: what's the next day like for the combatants featured? Are they hanging their heads in shame or are they directing their friends and family to the footage so they can bask in the attention?
It's very hard to get inside the mindset of people who tussle in public so answers remain a mystery.