Kyle Pitts Takes Nasty Hit to Leg, Manages to Walk Off Field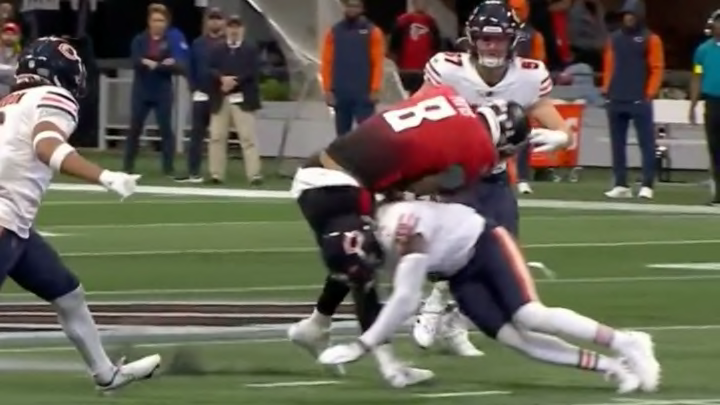 Kyle Pitts /
The Atlanta Falcons were locked in a dead heat with the Chicago Bears on Sunday afternoon when disaster appeared to strike. Marcus Mariota hit Kyle Pitts crossing the field and the star tight end took a brutal hit to the knee. His leg bent in a way legs are not supposed to bend. He thankfully managed to jog off the field under his own power, but it did not look good.
Here is video of the injury. We'd recommend not watching if you're the squeamish type.
And here is Pitts jogging off like basically nothing happened, which is insane.
Pitts was evaluated by the medial staff and declared questionable with a knee injury, which is honestly great news. When an injury is as serious as this one looked the player in question is declared out almost immediately.
Fortunate for the Falcons and Pitts.