Extremely Loud, Satisfying Doink During Chiefs-Jets Delights Nation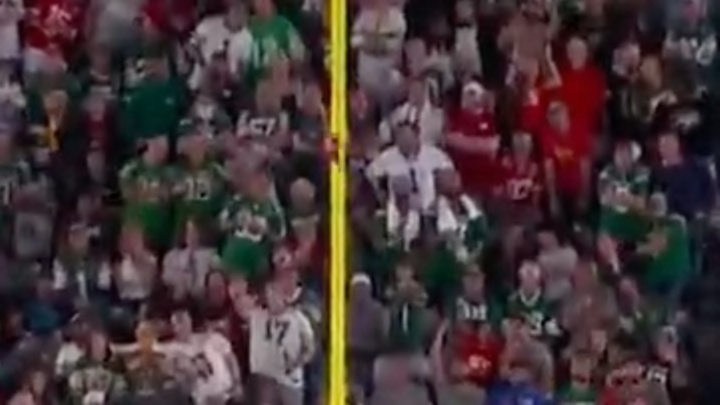 It's been a weird night in New Jersey as all the A-list celebrities of the world watched Zach Wilson hang with Patrick Mahomes. After falling behind 17-0, the New York Jets found their rhythm and found themselves down 20-12 with 30 seconds left in the half. Facing a fourth-and-one at the Kansas City Chiefs' 34-yard line, Robert Saleh decided a field goal was in order and sent Greg Zuerlein out for a long-range attempt.
His drive hugged the right side of the fairway the entire time before meeting a swift end against the upright, sending an unusually loud and satisfying doink throughout the stadium.
It's the type of sound an internationally renowned musical artist who happened to be on hand for the experience might incorporate into a sad (or happy, who knows how this thing will ultimately turn out) song about a certain tight end. More realistically it could serve as ASMR for real sicko football freaks.
Life is funny. Several years ago Americans came out of the shadows and were unashamed to show just how much they like doinks. Through great tumult that passion has remained. It's endearing in a way. Everyone gets pumped for a ball hitting a big yellow thing. Kind of beautiful, if profoundly stupid.