Uneven Texas High School Football Fan Fight Features Woman Going Flying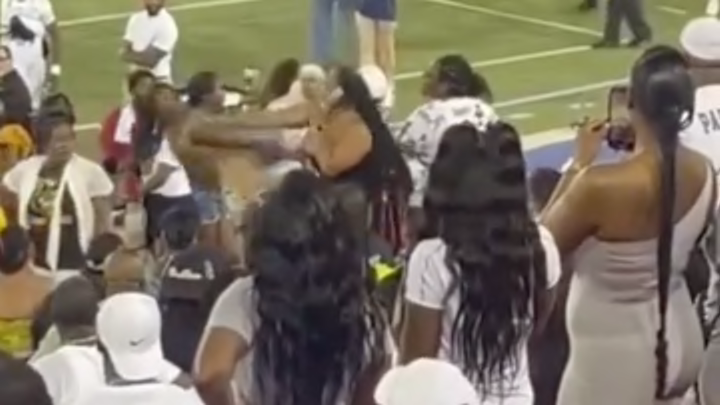 School is back in session which means high school football is returning around the country. South Oak Cliff and Duncanville, both defending Texas state champions, met on the SMU campus under the Friday night lights with Duncanville, the sixth ranked team in the nation, winning 34-13. And that's where this incident appears to be from.
Two women got into it and it was more of a mismatch than the game. The one fan didn't even bother getting off her phone to throw the other woman about three rows and it somehow only got worse from there. The woman who appears to be the aggressor gets carried away by a friend who seems to literally laugh in her face. Then she somehow gets free and tries again with less cartoonish, but equally violent results.
This is why you should never leave the house. But if you must, do your best not to interact with anyone because you could end up if a very unfortunate situation like this where you're set on fighting someone who you have no business fighting.