ESPN's Ric Bucher Rips Yahoo's Adrian Wojnarowski Over Dwight Howard Trade Report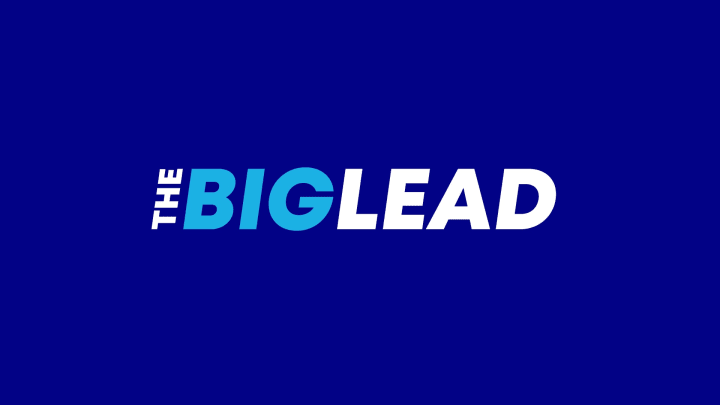 A few hours after Yahoo's Adrian Wojnarowski reported that Dwight Howard could be headed to the Lakers in a blockbuster 4-team deal, ESPN's Ric Bucher went on ESPN radio in LA and was asked about the potential trade.


Bucher proceeded to take a massive dump on Wojnarowski's report.
We provided a transcript below; you can listen to the audio here (37 minute mark). Bucher takes a few jabs early – without naming Wojnarowski – and then opens fire with a shocking sermon on journalism.
The beauty in all of this – late Thursday, Chris Broussard went on Sportscenter and then Stephen A. Smith tweeted the same thing: the deal was very close to happening, and could be finalized tomorrow. Bucher confidently tweeted that Gasol wouldn't be included in the deal, then softened his stance an hour later.
Bucher: "This trade has about as much of a chance as the previous 531 [trade rumors]. I know Dwight Howard is a hot topic, and I know that everyone is hot and bothered to get this story over with, but … and I'll ask you guys … I'm always a little leery when talks are serious, but we don't know who is going where."
Bucher: "My 1st thought was, the 76ers had to leak this, they're the only ones who could look at this and say, 'works for us.'"
Then the radio hosts and Bucher discuss the actual trade. Since it is an ESPN radio station, it should surprise nobody that the story was never sourced. Later in the interview (42-ish minute mark):
Bucher: "… that's one of the many issues or question marks I have with this report … I'm always a little reluctatant to throw water immediately when it's someone else's … but I don't want it to come off as trying to dismiss someone else's reporting … I just … when you start to look at this … this is the interesting thing for me about journalism [inaudible] at this point, right now … if it's sexy, if it sounds good and it's going to generate, like, people talking, then it seems as if it's all well and good to go ahead and report it …"
Bucher: "… there was a time where, 'ok, this is being talked about, but you know what, as constituted this doesn't have a hope of happening, so you know what, let's keep our powder try and not go forward with it until it makes sense.' We've gone way past that. It's the times we live in. I've probably been guilty of it myself. It's still an element in working in the media today that I struggle with. Because you either come off as a guy trying to throw water on things … when maybe you're trying to be a realist."
So Ric, what does that make Broussard and Smith in this scenario?