ESPN's Jay Williams in Talks with Duke Blue Devils About Assistant Coach Opening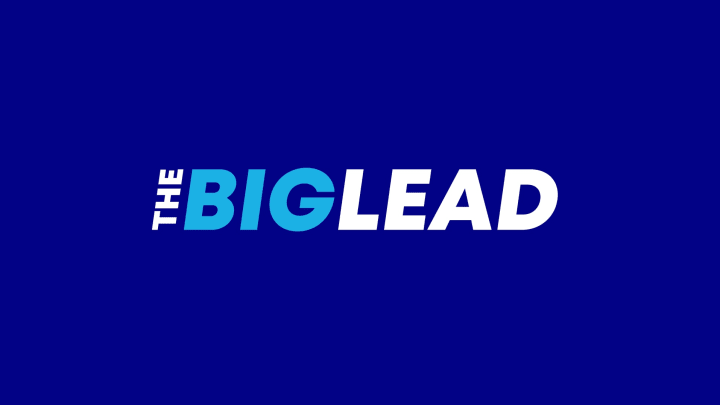 Jay Williams, the former Duke point guard and current ESPN analyst, is in talks with the Blue Devils about an assistant coach opening, two sources tell The Big Lead.
Earlier this week, Duke assistant coach Steve Wojciechowski left the Blue Devils to take the head coaching job at Marquette, creating a void on the Duke bench. The News & Observer pegged former Duke guard Jon Scheyer as possibly being promoted to Wojo's spot. Scheyer is only 26; Williams is 32.
Williams didn't respond to an email seeking comment. He'll announce the McDonald's All-American game on ESPN Thursday night.
Recently, Duke head coach Mike Krzyzewski told reporters he was coaching "at least" five more years. At 67, Krzyzewski has more wins than any coach in Division I basketball history, and as his storied career – four National Titles, 11 trips to the Final Four – winds to a close, speculation will be rampant about who will be his successor.
It's logical to think Wojo left for his first head coaching gig to get some experience under his belt. Former Duke player Chris Collins, a longtime assistant under Coach K, left last year to coach at Northwestern. Those two, along with former Duke players such as Tommy Amaker (at Harvard) and Johnny Dawkins (Stanford) will be almost certainly be in the mix whenever Coach K steps down. There's a rumor around the Duke program that Jeff Capel, a current assistant who previously coached at VCU and Oklahoma, could be in the mix for the California Bears head coaching opening.
Jay Williams will have to decide this: Does he want a career in coaching? This would be his best shot. Of course, he's viewed by some at ESPN as "on the rise" and we reported in February that he's in line for a spot on the Gameday set next season as the show tinkers with the cast. He'd obviously have to take a significant pay cut to be an assistant.
(Two years ago Hubert Davis left ESPN to be an assistant coach at North Carolina. In 2012, when Doug Gottlieb was an ESPN analyst, he expressed interest in the Kansas State head coaching opening.)
Williams had a storied career at Duke, and if Coach K wants to take his foot off the recruiting pedal, it certainly wouldn't be difficult to send in an All-American who won a title with the Blue Devils, triggered the greatest late-game rally in the program's history, and was the No. 2 overall draft pick in 2002. Many current star high school athletes were in diapers when Williams was a star in Durham – but if their parents were sports fans, they certainly know him well.