ESPN Radio's Grand New Masterplan Somehow Includes Less of Its Best Show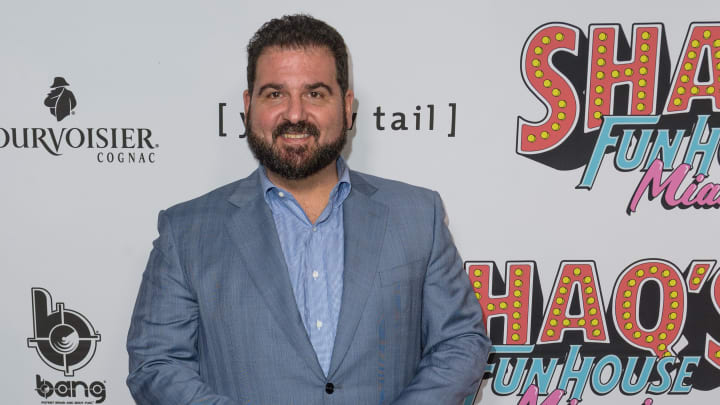 Jason Koerner/Getty Images
ESPN Radio announced its new lineup and -- surprise, surprise -- Andrew Marchand had the goods. The new weekday normal, beginning Monday, Aug. 17, will be:
Keyshawn, Jay and Zubin, 6 a.m.-10 a.m. ET
The Dan Le Batard Show with Stugotz, 10 a.m.-noon ET
The Mike Greenberg Show, noon-2 p.m. ET
The Max Kellerman Show, 2 p.m.-4 p.m. ET
Chiney and Golic Jr., 4 p.m.-7 p.m. ET
Spain and Fitz: 7 – 9 p.m.
Freddie and Fitzsimmons: 9 p.m. – 1 a.m.
The revamped slate allows Greenberg and Kellerman, two of the network's cleanup hitters, to showcase their voices on a platform looking for stars and stability. Giving each 120 minutes five days a week is a fantastic opportunity to convert new fans of either due to the intimacy of radio and its ability to allow them to present a new side of their persona. Doing so means longer days for both, which shows just how important the audio push is to ESPN.
In the company release announcing the moves, further goals are highlighted.
""Our new lineup will provide sports fans informative and engaging content throughout the week from hosts who all have radio experience," said Norby Williamson, ESPN executive vice president & executive editor, production. "They know how to connect with fans and keep them invested in the programming. Our listeners will hear diverse perspectives on key topics from some of the most talented, knowledgeable and contemporary voices in the industry." David Roberts, ESPN senior vice president, production, added, "This lineup and approach underscores our commitment to expanding the scope and impact of some of our industry's most versatile voices throughout the day and night""
It's clear that there will be an ongoing effort to build the connective tissue between television and radio. It's a good plan on paper and it will be exciting to hear new voices get new visibility. Zubin Mehentin in particular has been one of ESPN's diamonds in the rough, terrific during breaking news and developing stories, which mornings will bring in droves.
But from 30,000 feet it's tough to understand how ESPN Radio, which has lost star after star in recent years and had significant turnover yield a dearth of reliable success stories, emerged from a major transformation with its biggest show marginalized.
The Dan Le Batard Show with Stugotz has been the best on-air product for some time and there's an argument to be made that it's the most popular as well. It's also the best suited to provide compelling content in the absence of sports because it's the least sports-reliant. And yeah, there's some personal bias at play here. And yeah, this is not to take anything away from anyone else.
It just seems ... less than ideal. The release highlights continued expansion of the Le Batard and Friends podcast network, which while good, is not live radio -- the place where the show has the most value and visibility. Considering the talent at work on the morning staple, is it really the ideal allocation of resources to maximize it for only two hours per day?
Previous iterations of Marchand's reporting suggested ESPN was at least flirting with the idea of getting rid of the show altogether. So while it's good the nuclear option wasn't explored it's still a bit mind-spinning trying to understand how the masterplan is so light on what has been the best thing going.