ESPN Pays $15.2 Billion to Keep Monday Night Football Through 2021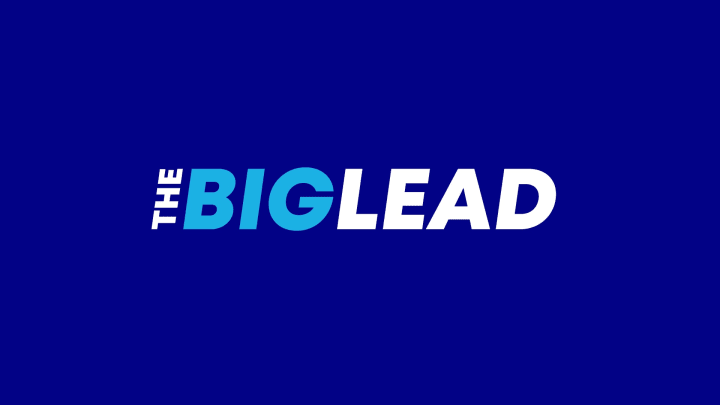 ESPN announced a blockbuster deal with the NFL this morning, with an 8-year extension of Monday Night Football as the centerpiece. In a series of lengthy emails, ESPN announced it is also keeping the NFL draft, extending shows that I never watch (NFL Live, Monday Night Countdown, Sunday Countdown), and creating more "NFL-branded studio programming" (gross). How many former athletes can you possibly have pontificating about the NFL every day?
"Rights to more than 500 new hours of NFL-branded studio programming per year, starting this week. Popular programs such as ESPN's Emmy Award-winning Sunday NFL Countdown pre-game show (expands to three hours), NFL Live (expands to one hour year-round), Monday Night Countdown, NFL PrimeTime, and NFL Matchup will continue, and ESPN will create more NFL-branded studio programming, including NFL 32 and NFL Kickoff, both debuting this week"
Yawn. The key numbers here, via Richard Sandomir: ESPN is paying the NFL $15.2 billion for the deal, or $1.9 billion a year.
"At $1.9 billion a year, ESPN will be paying 73 percent more than the $1.1 billion annually it has been spending for "Monday Night." ESPN began carrying Monday night games in 2006 when its previous package of Sunday night games moved to NBC."
Ok, back to the games. So everyone's on the Packers -4.5 tonight, right?
[Add: Here are details on the three new shows ESPN is debuting this Fall:
NFL 32 … new show debuts Tuesday
* This new year-round one-hour daily weekday show at 6 p.m. on ESPN2, starting Tuesday, Sept. 13, will feature hosts Kolber and Senior Insider Mortensen and a rotating cast of ESPN NFL analysts and guests in a highly interactive, unscripted format, discussing the biggest topics of the day from all 32 NFL teams.
NFL Kickoff … new show debuts next Friday
* This new one-hour weekly Friday night show at 7 p.m. on ESPN2 will help kick off football weekends at ESPN with a look at every NFL matchup. Berman will host the first two episodes (Sept. 16 and 23) before Wingo assumes the permanent host position, where he will be joined by Mark Schlereth and another ESPN NFL analyst each week as they cover the team news, strategies, injuries and fantasy information that NFL fans need to know.
Audibles … becomes weekly Thursday night show
* The pro football-themed discussion show driven by fan-generated questions that was first introduced in a limited run last season becomes a part of ESPN's weekly Thursday night fall lineup beginning tonight at 7 p.m. Originating from ESPN's Los Angeles studios, the show features four analysts from a rotation that includes Pro Football Hall of Famers Jerry Rice and Steve Young, plus Keyshawn Johnson, Herm Edwards, and Trent Dilfer, among others, without a formal host. Fans control the content by submitting questions and conversation topics on ESPN's Facebook and Twitter pages for the analysts to discuss and debate.]