ESPN Gains Weekday Radio Host, Likely Loses SportsCenter Anchor, Re-Signs Michelle Beadle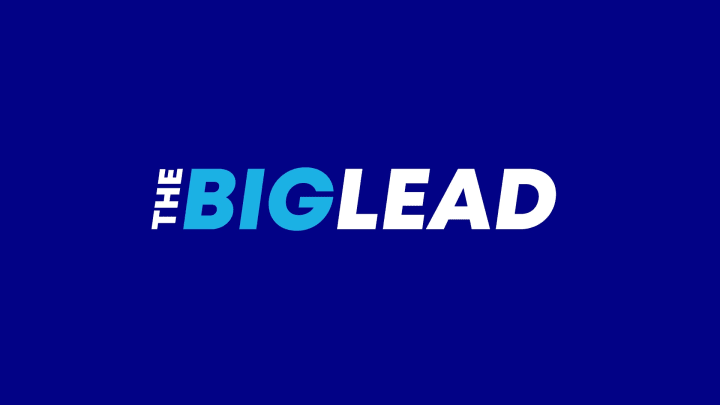 The Media Trade will be an occasional column that breaks—and speculates on—news in the industry.
1) Israel Gutierrez will be joining Jorge Sedano in the 9-11pm ET slot on ESPN Radio, TBL has learned. Gutierrez and Sedano have known each other for over a decade dating back to their time in Miami, and have had good chemistry on the NBA Lockdown podcast.
Gutierrez, a regular panelist on Around the Horn, wrote a profoundly poignant blog post last September, the week before his wedding, announcing that he is gay:
"I don't know how much my self-hatred would've spread, or the damage it could've done, had it not been for a chance meeting on May 31, 2009. At this point, I was 31 years old and wanted to stop lying to myself. Yet I was still only building up the confidence to visit gay establishments while away from home. And those visits were still few and far between. That particular day, I was in Phoenix, and I met David."
"Not only had I long ago convinced myself that there was no one out there for me, but I was still so ashamed of being gay, I could barely say it out loud – even when I was speaking with another gay person. But in one 24-hour span that began with that introduction to David, it all changed. Not only was there, possibly, someone out there for me, but I had been making life so unnecessarily difficult on myself."
"I was so concerned about fitting what other people thought I should be, I was literally wasting an entire segment of my life. I still remember the moment the revelation swept over me. I had been so dumb. Here I was, surrounded daily by the most amazing family a person could ask for, and the most amazing, supportive friends anyone could ask for, and I was worried that I couldn't tell them this?"
In the post, Gutierrez thanked Sedano—as well as Jemele Hill, Dan Le Batard, Ethan Skolnick, Kevin Arnovitz, and Tim Reynolds—for their support. The radio show is set to debut on February 8th, the day after the Super Bowl.
2) Earlier this week, SportsCenter anchor Robert Flores changed his Twitter handle from @RoFloESPN to merely @RoFlo. While he tweeted that the switch was "in hopes of saving characters," there's likely more to it than that. While it's not yet set in stone, word on the street is that he is leaving Bristol for MLB Network prior to the start of baseball season. He'll also be doing some work on NHL Network (through MLBAM, the leagues are broadcast partners).
3) ESPN announced on Thursday that Michelle Beadle signed a multi-year extension with the network. They will be moving SportsNation, the show she co-hosts with Max Kellerman and Marcellus Wiley, from ESPN2 to ESPN, where it will air at 4pm ET. Beadle will also host a national Sunday afternoon radio show with Ramona Shelburne.
As always in this industry, it's immensely helpful to have viable alternatives in negotiations. There was the possibility of ESPN losing Beadle to Jamie Horowitz, the producer who helped jumpstart her national television career years ago, at FS1. Horowitz has already poached Colin Cowherd, and will be making a run at Skip Bayless this year.
There was apparently another opportunity.
While we're light on specifics, we also heard rumors that Beadle had the option to host a show on HBO, which would have been produced by Bill Simmons. Simmons and Beadle worked well together on ESPN's NBA coverage when the latter filled in occasionally for Sage Steele. Beadle had also appeared on HBO's boxing coverage for the past two years.