Edge Makes Shocking AEW Debut at WrestleDream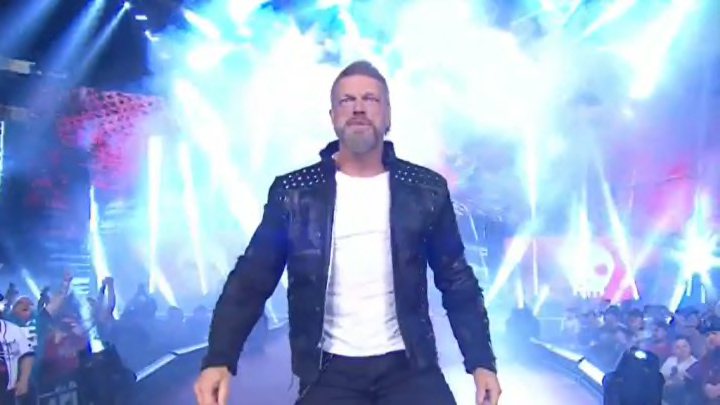 A long speculated move has officially happened. Long-time WWE superstar Edge has joined AEW and made his shocking first appearance at the company's WrestleDream pay-per-view Sunday night.
Here's what it looked like in the arena.
Edge came out to confront real life best friend Christian Cage after Cage defeated Darby Allin to retain the AEW TNT Championship. After a brief staredown it appeared Edge was going to join Cage in beating up a downed Sting. Instead he turned on Cage and his cohorts, hitting spears forth they brawled in the ring, with Edge hitting Nick Wayne with a chair, throwing the chair at cage, then hitting Luchasaurus with a spear. After the melee, he shook hands with Allin and Sting, indicating he's joining up with them.
The announcers called him by his real name, Adam Copeland, so we can assume he's leaving the Edge moniker back in WWE.
In the world of professional wrestling, this qualifies as a massive moment. Edge was with WWE for 27 years and apparently the two sides couldn't work out an agreement. Either that, or he just wants his final run to be with his childhood friend and former tag team partner Cage.
One thing that's pretty cool is AEW is keeping Copeland's entrance music from WWE. The song is a version "Metalingus" by Alter Bridge, and the entrance starts with a woman's voice saying, "You think you know me" before the song begins. It's one of the most recognizable entrances in professional wrestling history and it's great that AEW is keeping it.