Did Eagles Punt Hit the Skycam Wire?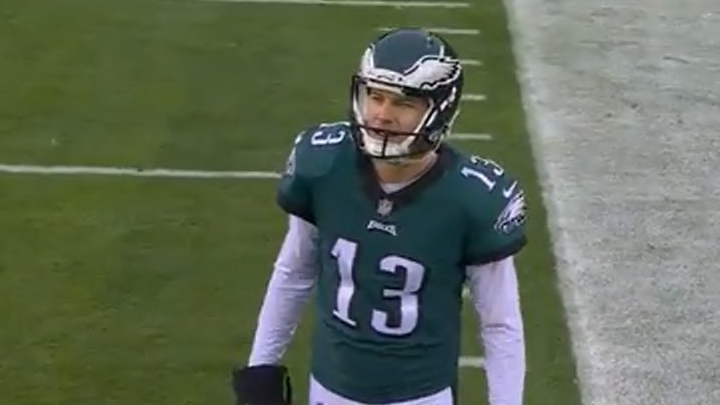 The Philadelphia Eagles got off to a great start in the NFC Championship Game, but seemed to get screwed by a bad call and a piece of camera equipment late in the first quarter on Sunday. While holding a 7-0 lead over the San Francisco 49ers, Eagles punter Brett Kern appeared to hit the skycam wire with a kick that turned into a shank of 34 yards as a result.
Officials said they couldn't determine whether or not kick hit the wire, but on replay it does appear to change rotation, and Kern pointed it out immediately, long before the ball hit the ground. Had it hit the wire, NFL rules dictate the Eagles would have gotten to take the kick over again. Instead, the 49ers took over on the 50 after an illegal hands to the face penalty tacked on extra yardage.
Did it hit the wire? You be the judge.
The ball does appear to change rotation quickly, but there was no way that call was going to be overturned. Bad luck for the Eagles and the 49ers were handed a great chance to turn things around.