Tampa Bay ABC Reporter Set Upon By Horde of Eagles Fans After Bucs Loss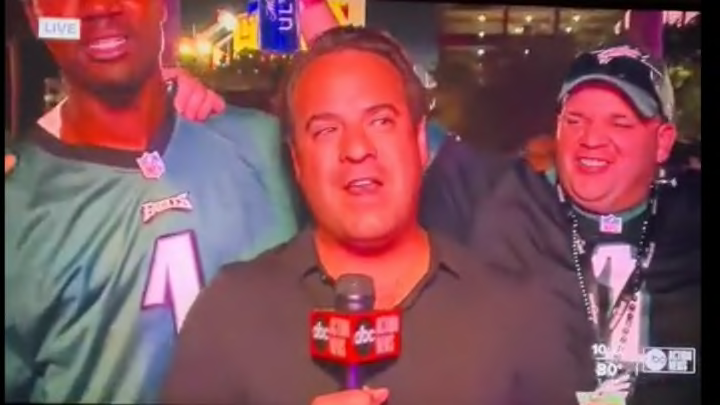 Tampa Bay News /
On Monday night, the Tampa Bay Buccaneers suffered their first loss of the season at the hands of the Philadelphia Eagles. Baker Mayfield mustered up only 146 yards against an absolutely dominant Eagles defensive line that wreaked all sorts of havoc over the course of the game. For the first time this season Jalen Hurts started to resemble the guy who nearly brought home a Super Bowl trophy back in February. All that is to say the 25-11 beatdown was pretty much what we all expected.
Afterwards, ABC Action News in Tampa sent a reporter to wander the grounds outside Raymond James Stadium and hunt for reactions to the Bucs' loss. Presumably he was looking for some local fans to give a good soundbite. Instead he found a horde of Eagles fans who were all too happy to swarm the camera with beers in hand and celebrate their team's victory.
Anyone who watched the game with the sound on last night isn't surprised by how many Philly fans end up in this video. The Eagles faithful were out in force at the stadium. A whole lotta green was scattered around the red, which caused some problems.
The reporter in question handles it all like a pro. It takes a brave man to tell an ecstatic Philadelphia sports fan that they can't have their beer on-camera. Great work all-around by him.