E.J. Junior, Former Cardinals Linebacker, Has Been Where Von Miller Is:"I Affected More Than Myself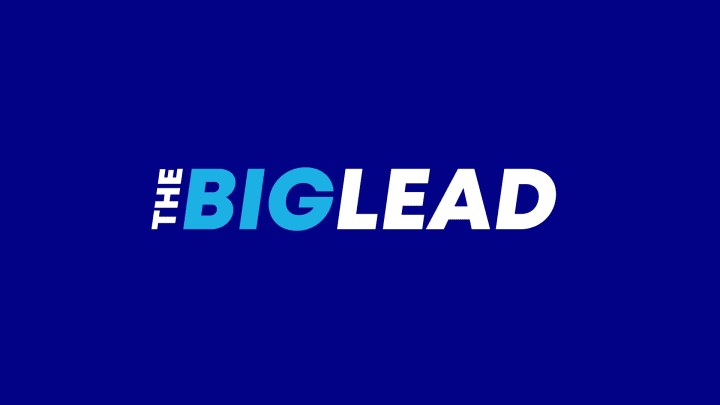 In October of 1984, the St. Louis Cardinals went into Dallas and beat the Cowboys 31-20. E.J. Junior had a big interception as part of the victory. It should have been a joyous pinnacle moment in the NFL–Dallas had made the NFC Championship Game each of the previous four seasons, and had won 10 of 11 games against the Cardinals going back to 1978. For E.J. Junior, though, it was a pivotal moment beyond football.
"The biggest thing that changed me, because I felt I was only hurting myself, was when we beat the Dallas Cowboys, and a little kid came up to me and said, 'I used to look up to you.'" Junior told me, "that woke me up, because I affected more than myself."
Few people can identify with Von Miller. Junior is one of them, a top five pick in the NFL draft as an outside linebacker in 1981, when he was selected by the St. Louis Cardinals. He was an All-American linebacker at the University of Alabama. Also, like Miller, he was suspended before the start of his third year in the league.
Commissioner Pete Rozelle suspended Junior along with three other players in July of 1983 for drug issues: Ross Browner and Pete Johnson of the Cincinnati Bengals, and Greg Stemrick of the New Orleans Saints. Junior turned it around after that suspension, bouncing back to be named as first team all pro at linebacker in 1984 along with Lawrence Taylor and Mike Singletary. He would play in the NFL for thirteen seasons, serving as a mentor on the Drug Advisory Council in the latter half of his career. Junior is now the head coach at Central State University in Ohio, and was inducted last year into the Alabama Sports Hall of Fame. Coach Junior spoke to me before practice about his experiences and what he learned from his suspension thirty years ago.
There was no formal policy in place when Junior was suspended by Rozelle, no collective bargaining agreement spelling out suspensions. "I think it was sending a message," he said. Now, Junior added, the players have so much more at their disposal and more help is available than when he was suspended.  "Player programs, EAP programs affiliated with player programs and the teams. It's hard for a player not to get help if he needs help, and to understand the rules if there are rules in place."
Junior began using cocaine after his rookie year in the NFL. "I had lost a fiancee in a car accident, didn't know how to deal with it. Got involved with some people that were not on my level, as I would say. I think getting caught by the police at that time may have saved my life. I wasn't deep into it, but I was creating a spiraling effect that really could have destroyed my career. So mine was stopped in the early stages of it, but even then I threw away a $100,000 a year career."
Initially, Junior resisted to change. He had to miss not only four regular season games but all of the preseason work, and also undergo rehab as a condition of re-instatement. He was mandated to go to treatment in Orange County, but had a conflict with the personality of the physician. He returned to St. Louis where he connected with Dr. David Ohlms, who took a different approach. Ohlms basically put it on Junior to figure out that he needed to change by acting like it was up to the player to make the decision on how hard he wanted to work.
"He said 'just humor them. If you stay you stay, you don't, you don't.' After a couple of days, I realized that I may have had, as I would say, a teeny-weeny weeny little problem with cocaine, the drug I was suspended for. A teeny-weeny drug problem is just like being teeny-weeny pregnant. Either you are or you aren't."
He talked about the support of people like Dr. Ohlms and his wife, Terri, and Delbert Boone. "There were people who surrounded me, to keep me grounded and keep me focused, I tried to use that to help younger players, to take them under my wing. As much as I could do to be a positive influence."
Junior also believes that Miller can still have a long productive career if people of influence surround Miller, and keep him grounded, along with him making the decision about what he values.
"You have John Elway, who is upper echelon in management, he can probably surround Von with some players who may have gone through that, because as a manager or president, you would know what is going on with your players, and who you can surround them with former players," said Junior. "In a heartbeat, I would call former linebacker Tom Jackson, and say "Tommy, can I get you to talk to this man?" and because he is a former Bronco, Tommy Jackson, I guarantee you would take the time."
"Former players throughout the league, maybe not on the Broncos, a guy like Deion Sanders, a guy like Michael Irvin, maybe a guy who has been through this and grown through it, to try to help younger players. We are accessible and want to help these young men through it, say it's not all about the glitz and glamour, man, you've got a career, you've got a program, you've got an entity where you are throwing your life away."
"Maybe they would listen to some of those other guys moreso than they would listen to me, because those guys are Hall of Famers. But I had a thirteen year career, and I remember making the same mistakes, and coming from a guy who played the game, I can speak through this period of life, but he still has to make the choice about staying away, or becoming involved."
Junior is underselling how much players would listen to him as someone who has been down and back up. Thirty years later, he is proof that you can change your outcome, with a little help from friends.