Draymond Green Stomping Domantas Sabonis Gets Internet Fired Up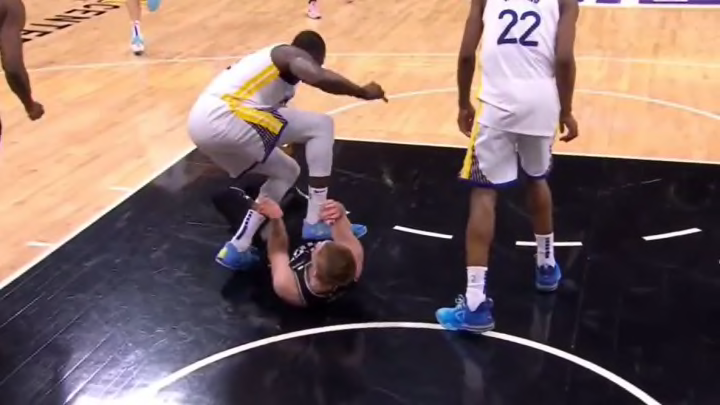 Draymond Green was ejected from Game 2 of the Golden State Warriors' playoff series against the Sacramento Kings Monday night. Green was tossed in the fourth quarter after stomping on Kings center Domantas Sabonis following a tussle for a rebound in which Sabonis ended up on his. The Internet was swift to react to Green's actions.
Here's video of what happened:
Another look:
While officials reviewed the play, Green taunted the Sacramento crowd before ultimately being ejected:
Here's more:
More:
Here's Green's explanation of his actions in a postgame press conference:
I'd be shocked if the NBA doesn't fine Green heavily for his antics.
The Internet was quick to respond to Green stomping Sabonis then taunting opposing fans. Here are some of the best responses we saw:
The Kings beat the Warriors 114-106 and have a 2-0 lead in the series.