Everyone Is Ripping Drake's Performance at the Free Larry Hover Concert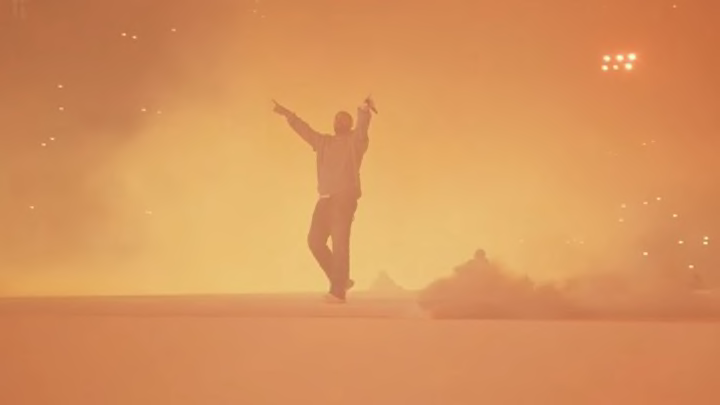 Drake performing on stage at the Free Larry Hoover Concert /
Kanye West and Drake performed a benefit concert for jailed gang leader Larry Hoover at the Los A Memorial Coliseum Thursday night. While the Internet was universal in its praise of West's setlist and performance, virtually everyone ripped Drake for performing his new stuff instead of the classics.
While Kanye's setlist looked like a greatest hits album, no one wanted to hear Drake's recent songs. They wanted the hits.
West's set was blistering. The kind of greatness we all know he's capable of when he's focused and delivering for the audience. Drake had an opportunity to follow him and take the Free Larry Hoover Concert to the next level. Well, according to the masses, he failed.
Here's a sampling of what Twitter had to say about Drake's performance and comparing what he did to the gauntlet laid down by Kanye: