Both Dodgers And Twins Announcers Blown Away By Umpire Phil Cuzzi's Terrible Calls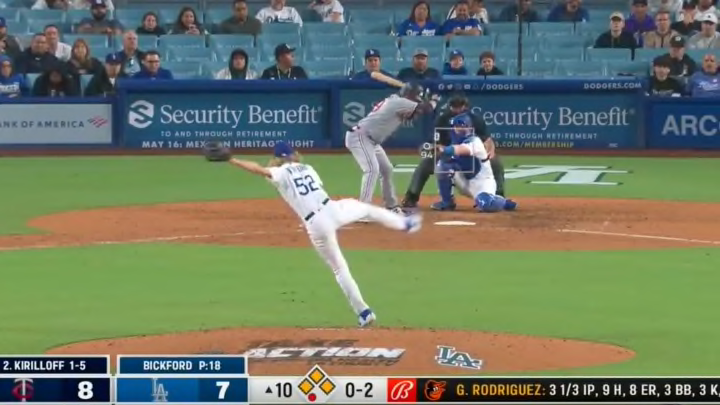 A very clear ball, called a strike /
Last night's Los Angeles Dodgers-Minnesota Twins matchup went into extra innings out in California. The Dodgers would eventually emerge with a win in the 12th inning, but were helped along the way by a series of extremely questionable calls from home plate umpire Phil Cuzzi. In the top of the 10th Cuzzi's strike zone was so out of whack both team's sets of announcers took their turns laying into the umpire.
Here are the calls that totally screwed the Twins with the bases loaded in the top of the 10th. First up is the Minnesota broadcast, which is fairly tame considering how bad the strike calls were and how crucial the moment was.
And here's the Dodgers team, more in awe than anything.
Most of the time the team benefitting from a bad call like that will acknowledge it and then move on. A call has to be terrible for the announcers to muse just how bad it was before moving on.
No umpire is going to be perfect but as both announcing teams point out in their own way Cuzzi just has to be better than that in a close game during the extra frames.