There Were So Many Fan Fights at Dodger Stadium Last Night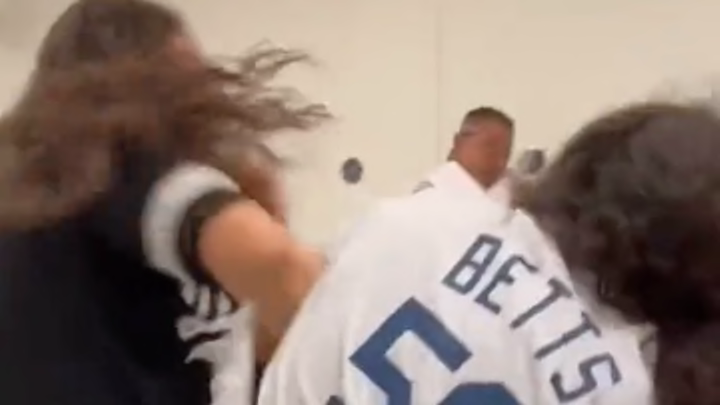 The Los Angeles Dodgers won a hell of a lot of baseball games this season but it's looking more and more like none of that will matter as the Arizona Diamondbacks have come into Chavez Ravine and taken the first two games of the NLDS series. Clayton Kershaw did the thing were he wilted under the postseason lights in the opener and last night, Zac Gallen and the D-Backs bullpen rose to every occasion. With their beloved team now on the brink of elimination, spectators at Dodger Stadium were forced to process some really heavy shit out in public and perhaps after two too many $14 ballpark beverages.
And over 99 percent of them did just fine as functioning adults. But a handful spoils the bunch and more than a few ridiculous fight videos have been trickling out of the somber venue for other people to gawk at and judge.
One is in a bathroom, one is in a parking lot, two are from the concourse. In short, no place was safe.
You always wonder what types of arguments could spark physical combat. Maybe someone said the 4-6-3 double play is the most aesthetically pleasing and someone else took exception. Or perhaps someone insulted Robert Creamer's prose and exception was taken. Even a spirited discussion about the positives and negatives surrounding infield fly rule adjudication.
People are just passionate about this sport and sometimes it manifests in the dumbest footage on the Internet.