Do Analytics Take the Fun Out of Sports? A Dispatch From Sloan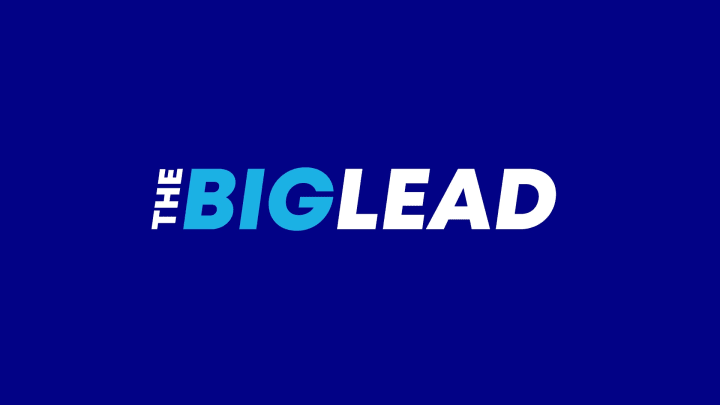 Only at the Sloan Sports Analytics Conference would the late addition of Edward Tufte, Yale professor and data visualization expert, cause considerable buzz on a Friday night. The following afternoon, during the early part of his lecture, Tufte uncorked an axiom that could double as the conference's mantra.
"Don't let people tell you analytics are reductionist and take the joy out of sports," he intoned. "They mostly just take the stupidity out of sports."
Wanting to be really smart about sports is what led to the conference's creation in 2007, and the ongoing push led by Big Data drives its evolution, even as corporate interests take further hold of the event. This year's conference of over 2,000 attendees was enjoyable and efficiently run, albeit far removed from its humble roots planted in MIT's labyrinthine halls seven years ago. Today's version feels as much like an Apple product launch or fancy film festival as an academic discussion, and sponsor involvement harmed the quality of some of this year's discussion panels.
There is no understating the event's collective intellect and thirst for new knowledge, though. Some of the research papers presented made rocket science seem facile. Tech companies hawked systems that track player movement, speed, optimal workloads, energy usage and whatever other physiology metrics are needed to gain an edge in today's sports world. Front office bigwigs mingled with other industry insiders in the hallways of the Hynes Conference Center and at bars and restaurants across downtown Boston.
Sloan is great fun, but it's also the ultimate insiders' party. The true spirit of the conference — the work being done and conversed about — is not for the common sports fan, but the overall culture that's drifted down to fans is having a marked impact on fandom.
"There's a difference between analytics for teams and franchises, and analytics for media and fans, and I think that's a useful division," said Harvard professor and Grantland contributor Kirk Goldsberry, an expert in data visualization who presented a research paper at the conference. "Sometimes, we want to know what the optimal batting order for the Oakland A's is, other times we just want to understand the performance we get to watch a little better, and batting average has helped us do that."
"So analytics for fans, I would say it helps us enjoy the game better, it helps us watch the game better," Goldsberry added. "It helps us quantify certain things about performers or teams that help us enrich the experience of being a fan."
The sports industry needs to do better to quantify how much of Goldsberry's last thought is true, and how much of a chasm exists between where franchises are pushing the analytics envelope and what's advantageous for fans to consume. TV money is the fuel for major sports leagues in this country, but it's the viewers — the fans — that help define the value of those deals (and pay for them through their cable bills), and all leagues are facing challenges in keeping those fans interested in their products.
MLB has an ongoing aging audience issue. The NFL is having a hard time making the in-stadium experience good enough. At Sloan, new NBA commissioner Adam Silver said the league was struggling to maintain the interest of younger viewers distracted by second screens, and that 40 percent of team revenues come from arena operations. If fans aren't actually enjoying sports as much, they eventually won't be attending or watching games as much, and that's a problem. If sports' "datafication" is part of that issue, than the leagues need to figure out a way to bridge it.
The Knicks have become an easy punching bag because of curious management decisions and a lack of on-court success, but they also are a prime example of how fans' greater understanding of the analytics of sports is changing the way fans consume sports. Instead of Carmelo Anthony being feted for his scoring prowess and overall individual excellence this season, the discussion about him surrounds whether he's good enough to be the best player on a title team (he's not, based on wins produced per 48 minutes) and related salary cap concerns. Likewise, Knicks brass is pilloried for (among many other things) burning first-round draft picks in trades because fans now understand the inherent value of those picks, especially for a capped-out team.
"The more that I learn about sports, as much as it helps me understand them and makes me as an individual smarter about the games I love so much, I have to say I do sometimes find there's conflict with enjoying the games," said Will Leitch, who writes for the website Sports on Earth.
It's not just that the Knicks are infuriatingly bad. It's how and why they're bad that's inflaming their fans. That makes the relationship between fan and team more tenuous, even if (or especially because) fans don't have access to the full array of internal dynamics underscoring decisions made by the franchise.
"The experience of being a fan is evolving, just like the experience of everything is evolving very quickly right now, and it shares a lot with society at large," Goldsberry said. "Sort of quantitative, sort of data-obsessed, and sports is a reflection of that."
Leagues and teams will continue to use technological advances to get smarter about how to re-sell their product to fans, but will that lead to fans actually enjoying the product more? As conference co-founder and Houston Rockets general manager Daryl Morey said pointedly Friday afternoon between panels, sports teams are "obviously, an entertainment business first." For all the bells and whistles in modern stadiums and arenas, the competition is still a primer driver in sports interest, and within that, the magic that creates memories that last.
Everyone remembers Kirk Gibson's home run to beat the A's in Game 1 of the 1988 World Series. No one at the time wondered what his OPS was against relievers in that spot. Today? There would be heated exchanges on Twitter about that at-bat, probably while Gibson was still rounding the bases and pumping his arm.
As more and more fans cross the analytics bridge, there may not be a way back. It's getting harder to understand sports and still enjoy the games solely for the thrill of competition. As FiveThirtyEight founder Nate Silver noted on Friday, "it's very dangerous to suggest that keeping people ignorant is a good thing," but do we, as fans, now know too much for our own enjoyment?