DK Metcalf Ejected Against the Packers For Grabbing a Facemask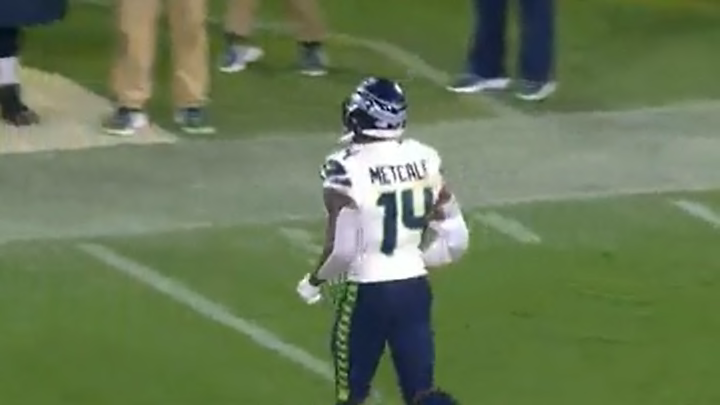 DK Metcalf being ejected from the Seahawks-Packers game /
The Seattle Seahawks had a frustrating afternoon in Russell Wilson's return against the Green Bay Packers. Things got so bad in the 17-0 loss that star receiver DK Metcalf was ejected after grabbing Green Bay safety Henry Black's facemask.
Here's a look at what happened:
Yeah, that's a clear ejection. Frustration boiled over for Metcalf there on an afternoon where he only had three catches for 26 yards.
Perhaps even funnier, Metcalf attempted to re-enter the game after his ejection:
I mean, it was worth a shot, right?
The Seahawks will likely be fine. The Packers are a really good team, the conditions weren't ideal and it was Wilson's first game back since Week 5. They'll get it figured out. Though Metcalf's wallet will likely be lighter thanks to the NFL league office.