Diving Back Into the Star Wars Universe With 'Andor'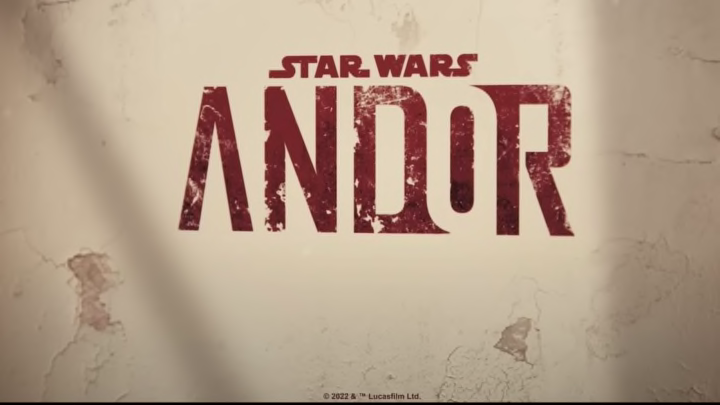 Courtesy of Disney+ /
0:30-7:25: Intro and initial thoughts on Andor and its similarities to its predecessor, Rogue One. Biggest takeaway-- it is a Star Wars show that does not feel like a Star Wars show, mostly for the better. Gritty backdrop and grittier characters, our protagonist is not a supersoldier or superhero.

7:25-11:45: What is the overarching plot going to look like? Making our best guesses after three episodes. We love Stellan Skarsgård, and Luthen is a great character. In fact, there are lots of great characters besides Cassian, our protagonist.

11:45-18:50: Breaking down what we thought about the decision to have the audience not understand what was being said during Cassian's childhood flashbacks. Cassian is not a hero in the way Star Wars usually displays their heroes. While it isn't your father's Star Wars show, it still hits the subtle checkmarks of previous installations and that might define the overall tone of the show.

18:50-24;45: It appears Syril Karn is our main villain. How will the events of the first three episodes shape his character? Also, celebrity cameos will be coming. It's a modern-day Star Wars show, after all.

24:45-33:46: Andor is off to a hot start. How will the show handle the pace after a breakneck series of opening episodes? Final thoughts and rating.
Andor is the latest Star Wars project to come from Disney+. The first three episodes became available to stream last week, so Liam McKeone and Ryan Phillips decided to dive headfirst into the familiar universe with a show that follows a familiar character-- Cassian Andor, he of Rogue One fame. Liam and Ryan discuss the gritty feel of the show and the way it breaks away from the standard Star Wars plot outline of good vs. evil with no gray in between. The pair also discuss various directorial and production decisions made in the first three episodes, who will play a larger role going forward, and who might be the big bad villain who will pursue our hero.