Dillon Brooks Trying Very Hard to Escalate LeBron James Feud: 'He's old;' 'I poke bears'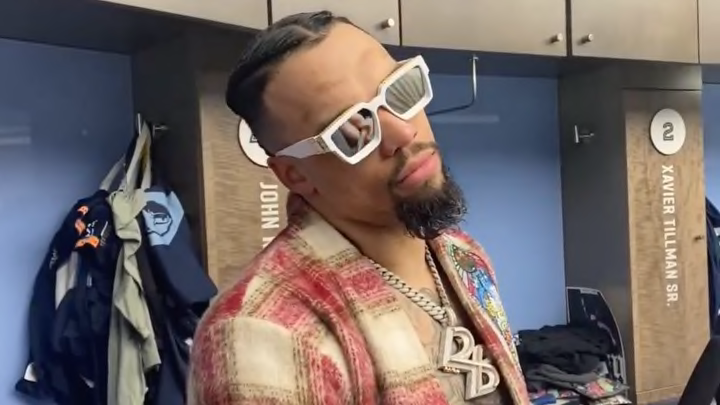 The Memphis Grizzlies beat the Los Angeles Lakers, 103-93, on Wednesday night to even their first round series, 1-1. With Memphis basically winning wire-to-wire without Ja Morant, the Grizzlies got to enjoy themselves. Especially Dillon Brooks, who scored 12 points on 14 shots while playing just 23 minutes. Brooks got to get in LeBron James' face multiple times during the game, including one incident where LeBron actually responded with some very harsh language.
Brooks was asked about this in the locker room after the game and responded with a very Dillon Brooks answer.
"I don't care. He's old. You know what I mean? I was waiting for that. I was expecting him to do that Game 4, Game 5. He wanted to say something when I got my fourth foul. [He didn't] say nothing earlier on. You know? I poke bears. I don't respect no one until they come and give me 40. So I pride myself on, you know, what I do is defense and take any challenge that's on the board."
You don't get to say things like this, while dressed like that, after a loss. We'll reserve judgement on Brooks' decision to say this while Memphis still needs to win three more games to eliminate the Lakers until after the series is over.