Dillon Brooks Ejected From First Game With Rockets After Hitting Daniel Theis in the Nuts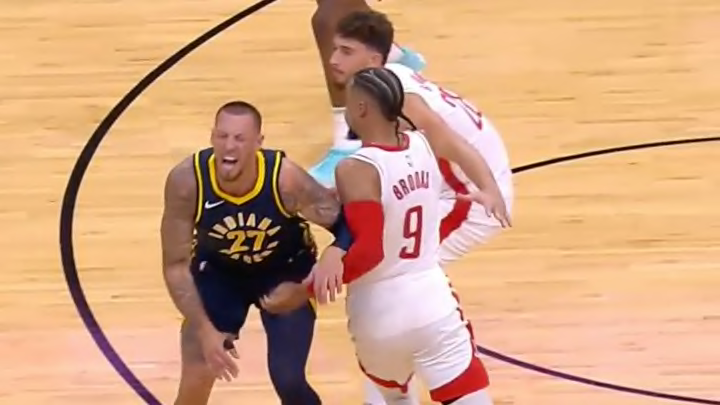 With the NBA preseason underway it's a crucial time to tune in and remember that some guys are playing for new teams. Like Dillon Brooks, who had a very eventful time with the Memphis Grizzlies before LeBron James and the Lakers put an end to that all. The controversial guard is now with the Houston Rockets and wasted no time making a major impact.
To Indiana Pacers big man Daniel Theis' under carriage.
Theis was immediately frustrated because who isn't when someone whacks them there for an unauthorized cup-check. After a brief video review, officials sent Brooks packing.
Getting tossed from your first game with a new team less than five minutes in is impressive work. It sets a strong tone and a crisp pace. But to be totally fair this didn't look egregious and getting to leave a game that doesn't count anyway is almost a reward, especially if opponents think twice about screeing Brooks one the results start mattering.
It's great to have the NBA back and some of our favorite characters staying on-brand.