Did Triple H Imply Chyna's Not in the WWE Hall of Fame Because She Filmed Porn?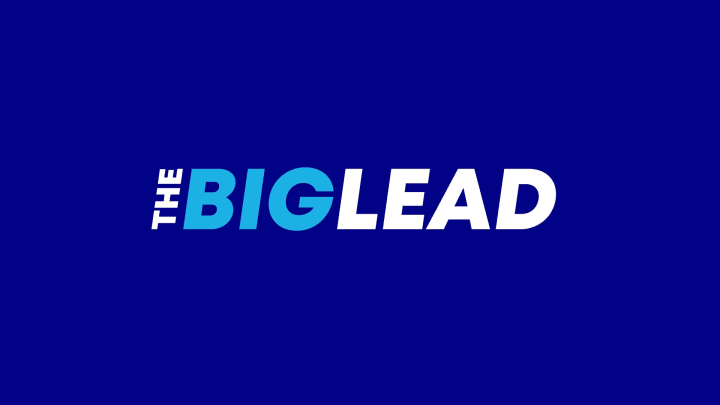 Stone Cold Steve Austin hosted Triple H on his live podcast on the WWE Network (which is on free trial this month) Monday night. Like the one with Vince McMahon a couple months ago, the entire thing was very interesting if you've ever been into pro wrestling. Triple H isn't quite as adept as McMahon at deferring difficult questions, and Austin caught him a little flat-footed when he segued from an anecdote about the two of them and Chyna (Triple H's former manager and real-life girlfriend) in a match overseas into asking about when Chyna will be in the Hall of Fame:
Austin: I brought up Chyna. She had a hell of a run here. When is she ever going into the Hall of Fame?
Triple H: That's one of those questions. Does she deserve to go into the Hall of Fame? Absolutely.
Austin: What do you mean it's one of those questions?
Triple H: It's asked a lot.
Austin: I thought you meant like a double-sided edge.
Triple H: Well, it is a little bit like a double-sided sword. It's not just as easy as, "Should this person go into the Hall of Fame?" She completely, 100% transcended the business. Changed the business. Paradigm shifter of the business. Did what no woman ever did before, and was awesome at it, and a phenomenal talent. All the other stuff that happened happened — and I don't need to get into any of the other stuff — but there's no beef on this side with anything, and I mean that 100%
From a career standpoint, should she be in the Hall of Fame? Absolutely. It's a bit difficult, though, and this is the flipside of the coin — and this is the side nobody looks at — I've got an eight-year-old kid, and my eight-year-old kid sees Hall of Fame, and my eight-year-old kid goes on the Internet to look at Chyna. What comes up? And I'm not criticizing anybody. I'm not criticizing lifestyle choices. Everybody has their reasons. I don't know what they were. I don't care to know. It's not a morality thing or anything else. It is just the fact of what it is. That's a difficult choice.
It's presumable that by "lifestyle choices" Triple H was referring to Chyna's decision to film pornography (she starred in several adult films, including 2004's "One Night in China" with the wrestler Sean Waltman aka X-Pac), though she also battled drug addiction (she appeared on "Celebrity Rehab"). She was arrested for allegedly beating Waltman in 2005. Nevertheless, as readers of the tremendous wrestling blog Cageside Seats pointed out, people searching around the Internet can find a few things to be concerned about with current WWE Hall of Famers Jimmy Snuka and Mike Tyson. Austin has been accused of domestic violence.
It's worth noting that Chyna has bashed Triple H's wife Stephanie McMahon recently, though as Hunter told Austin, he brokered WWE's reconciliations with Bruno Sammartino and The Ultimate Warrior. On her Twitter account early this morning, Chyna said she'd wholeheartedly welcome induction into the WWE Hall of Fame.
It is an interesting question as to whether off-field transgressions should play into various sports' Hall of Fames. Just today Peter King wrote that he feels Darren Sharper is a "borderline" candidate for the NFL's, and that the bylaws tell the voters to separate former players' personal lives. There's not necessarily a right answer as to where to draw the line. That being said, it does really seem like Chyna should be in the WWE's sooner than later.