Did ESPN and Fox Discuss a Trade Involving Ian Darke and Katie Nolan?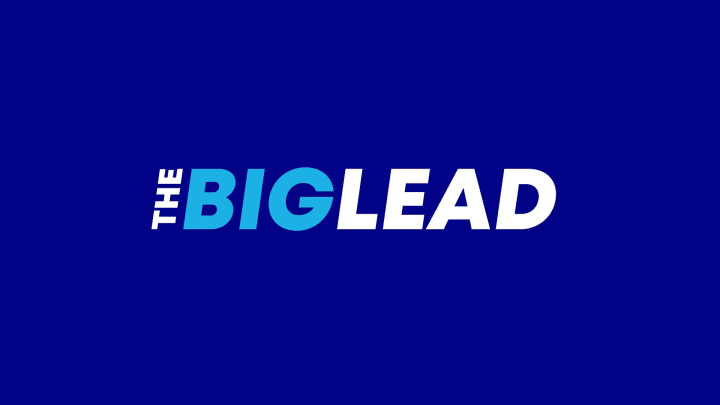 Katie Nolan, a personality on Fox Sports 1, appeared on the BS Report last week. Around the 58-minute mark, there was an interesting wrinkle — that Bill Simmons tried to hire her for Grantland. However, it fell through due to mysterious-sounding contractual hiccups, which we've since learned involved a blockbuster media trade failing to come to fruition. Here's what they said on the podcast (do watch, though, because the cadence of the conversation doesn't translate tremendously to text):
KN: You hire the young kids. You find those voices and you curate them on your little Internet space — big Internet space — sorry, don't wanna…
BS: No I'd say little to medium ……
KN: Gigantic Internet space ….
BS: I wanted you to be in that Internet space, but you had a contract.
KN: Contracts happen.
BS: It was a whole fun thing. It would've been a great media story if anyone knew about it.
KN: That's the crazy thing. Like, you have no idea ….
BS: It's a chapter in your book … That's nine months of my life I'll never get back. But hey..
KN: Clearly we need to have a discussion about what happened because I don't know about nine months of your life you'll never get back. That sounds like pregnancy.
BS: I'm not saying it was dominating my thoughts for nine months, but you would've, maybe, liked to be part of the whole team. But things are great for you now! This is awesome!
Nolan's new Sunday night show, Garbage Time, debuts on Fox Sports 1 on March 15th. Along with Jason Gay of the Wall Street Journal and Regis Philbin, Nolan was involved in the network's show Crowd Goes Wild, which was canceled this past May. In the interim, she's been filming an online video series entitled No Filter.
As Simmons alluded to in the podcast, the story of what went down behind the scenes is fascinating. Between May and the announcement of her new show a couple weeks ago, multiple sources tell The Big Lead that Simmons' attempt to acquire Nolan sparked trade talks. Fox, we've heard, requested the ability to utilize acclaimed soccer play-by-play man Ian Darke — provided that he was amenable to the terms of the deal — to bolster their coverage for the 2018 World Cup.
Sources said that ESPN would have agreed to this swap, but balked when Fox wanted multi-sport (NASCAR, college football, NFL) reporter Marty Smith to be additionally involved in the trade. Though these talks broke down, the door has not been totally shut on Darke's joining World Cup coverage for Fox. An ESPN spokesman declined to comment for this story, and a Fox Sports spokesman did not respond to our request.
Trades like this are uncommon in media, but not entirely unheard of. For example, when Jamie Horowitz left ESPN to produce NBC's Today show (from which he's since been ousted), an early release was granted when MSNBC producer Bill Wolff was permitted to join The View on ABC.