DeVonta Smith Got Crushed By a Helmet-to-Helmet Hit Early in Super Bowl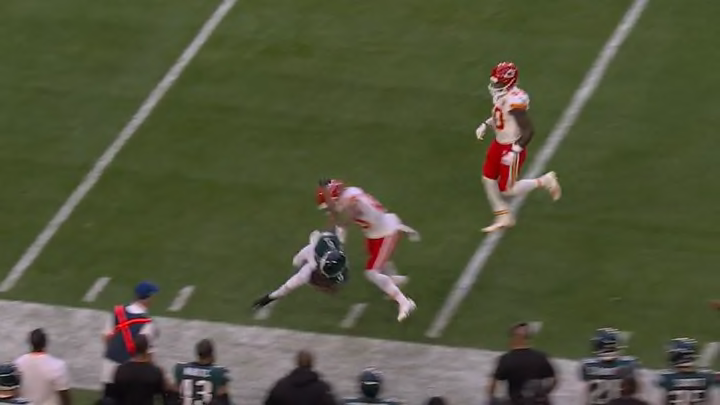 The hitting is already fierce in Super Bowl LVII and on the Philadelphia Eagles' opening drive, receiver DeVonta Smith got absolutely de-cleated by Kansas City Chiefs safety Justin Reid.
Here's the hit:
On replay, it appeared Reid led with his helmet but according to the NFL's 2022 helmet-to-helmet rule adjustment, the hit was clean. Because Reid didn't lead with the helmet and make "forcible contact" it wasn't a foul. Basically, guys have to either lead with the crown of the helmet or essentially spear a ball-carrier for a flag to be thrown. That was just a good, old-fashioned wallop.
The Eagles scored on the drive to take a 7-0 lead.