Devon Witherspoon Annihilated Rondale Moore With a Brutal Hit From Behind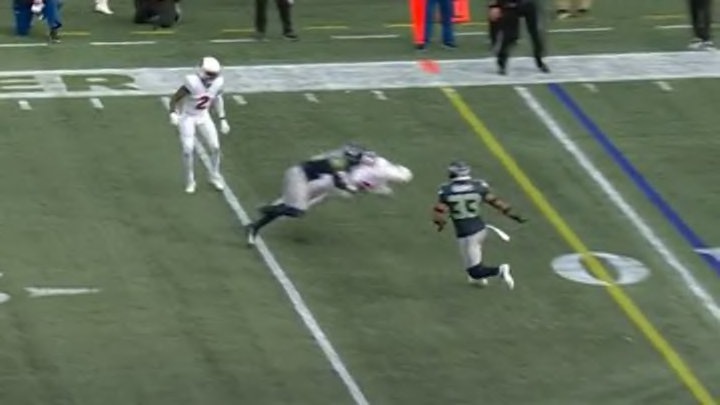 Seattle Seahawks rookie cornerback Devon Witherspoon has rapidly established himself as one of the best at his position in the NFL. He seems to do something every week to reinforce that belief. On Sunday against the Arizona Cardinals, he did it in the form of a brutal, de-cleating hit to receiver Rondale More.
Check this out:
I have no idea how Moore held onto that ball. I don't know how he got up, either.
Here's another look:
Entering this week, Witherspoon had 20 tackles, an interception and seven passes defended. He has added another pass defended on Sunday.
The 22-year-old was the fifth pick of the 2023 NFL Draft and has lived up to that selection so far. The Illinois product was a consensus All-American and has great size and instincts. It would appear the Seahawks got a good one who will be in their secondary for a long time.
Witherspoon later added his second interception of the season:
The kid is really good.