Detroit Radio Host Smashes Chair Upon Learning the Lions Didn't Get Chase Young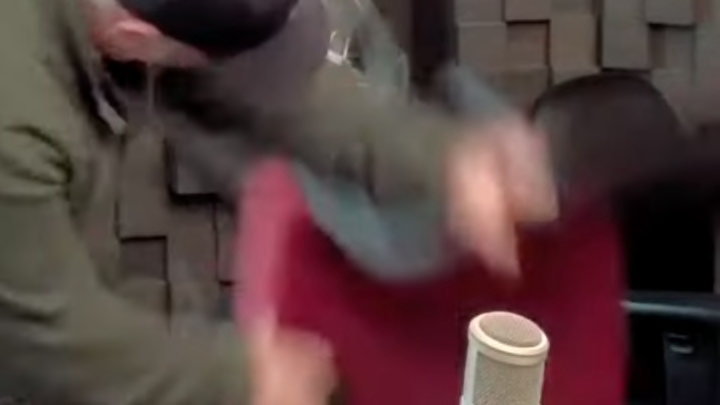 Just going to shoot you straight on this one and say it's a bit confusing because the Detroit Lions are 6-2 for the first time since 2011 and have a legitimate shot to earn homefield advantage until the Super Bowl but here's the most popular sports radio host throwing an easily breakable chair down in disgust upon learning that edge rusher Chase Young is headed to the San Francisco 49ers and not opposite Aidan Hutchinson.
Valenti, who is from New York and roots for the Giants, has been giving it to the Lions organization in case they stood pat at the trade deadline and outside of a Donovan Peoples-Jones move, that's exactly what they did. So the anger came out.
As an actual Lions fan, I would have been fired up to get Young because he makes the pass rush more formidable while allowing defensive coordinator Aaron Glenn to stay his comfort zone of getting pressure without sending too many people. I'd be holding my breath, though, because he's been a bit injury-prone and has an expiring contract so it'd most likely be a rental for better or worse. Yes, a third-rounder is not much to part with but Brad Holmes has crushed the drafts and has earned the benefit of the doubt in finding something valuable in that spot. And there's a chance James Houston returns to provide that 1-2 punch with Hutchinson this season, right when it matters most.
So to be clear, all is not lost. It's been a dream season and people tend to get greedy. It's easy to say a team is one piece away because so many teams are, actually, one piece away. Maybe Young was that piece and we'll look back in a few months after a crushing, season-ending loss where the opposing quarterback had all day to throw. Or maybe we'll look back at this little tantrum and laugh because the only thing it accomplished was reducing the number of available chairs at The Ticket.
Perhaps it's just my simple Midwestern brain but I'm currently sitting in a chair that still works and enjoying the view from atop a division that hasn't been won since 1993, content to not let the perfect be the enemy of the very good.