NFL Suspension Randomizer Spits Out 6 Games for Deshaun Watson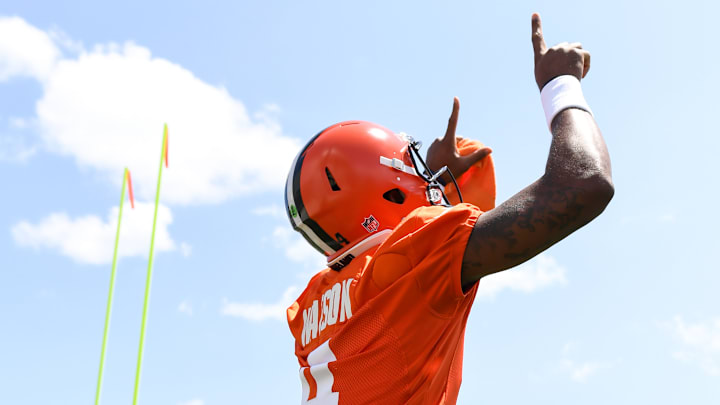 Nick Cammett/GettyImages
Deshaun Watson, for now, is facing a six-game suspension for violating the NFL's personal conduct policy following accusations of sexual misconduct. The decision by disciplinary officer Sue L. Robinson was expected to be lighter than most expected following a statement released yesterday vowing that Watson and the Players Association would stand by the judgement. If the six-game punishment is appealed, Roger Goodell will once again be tasked with trying to figure out if additional time is warranted. A cynic could believe that the public-relations fallout will play a major role in the ultimate decision.
So here we are again, trying to make sense of the disciplinary process. Robinson's 15-page ruling reveals she does not believe there is enough evidence to warrant an indefinite suspension. The severity of the accusations Watson is facing, augmented by the fact that he's settled no less than 23 civil suits, makes his situation different than the high-profile ones the NFL has had to previously negotiate.
Everyone on your timeline is making the same point, which we should know by now. It is perpetually impossible to make sense of the system — or varying systems — that hand down rulings. Because viewed together, they make no sense.
This isn't breaking news. So much so that it's a bit surprising to see a lot of people acting like they're just now coming to the realization that there might as well be a randomizer that spits out a number.
Personally, I believe Goodell steps in and adds some more weight here. In the end, no one will be satisfied. And honestly, it's depressing we have to dwell on the football element of this story considering how inconsequential it is in the larger picture. Through that lens, though, the Cleveland Browns and Watson could not have asked for a more lenient reading. Barring additional action, the team will get a top-five quarterback on the field with plenty of time to make a playoff run and the quarterback will maximize his financial payday. Anything can happen when you pay the disciplinary lottery as the past is not precedent.