Dennis Schroder Grabbed by Coach in Huddle During Germany's Latest Win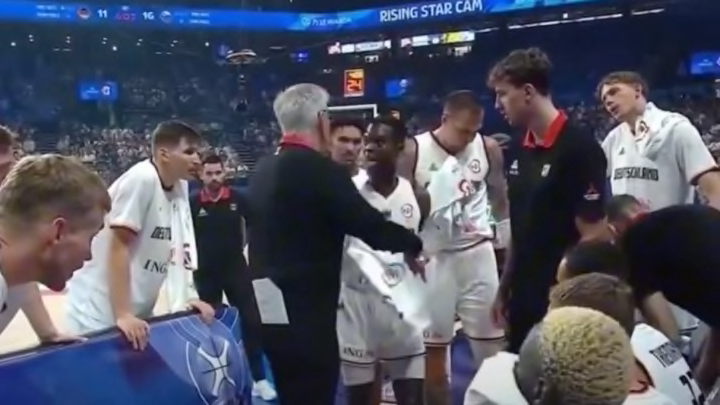 Dennis Schroder had a confrontation with Germany coach Gordon Herbert during Germany's latest win at the FIBA World Cup. Despite winning comfortably, 100-71, Germany trailed early, which turned into a timeout by Herbert. During the timeout, Herbert didn't feel he was getting Schroder's full attention.
Schroder was apparently already having an animated conversation with Daniel Theis. Herbert was having none of it and grabbed Schroder's and pulled him while shouting "let's go" and "sit down." Schroder told him to chill and not to touch him. Herbert then finished his argument by saying, "No, you don't tell me what to do, I have a timeout." And then he pulled Schroder and Theis from the game.
Asked about the incident after the game, Herbert said, "I just think Daniel and Dennis were talking about their young days in Braunschweig." Herbert then said the incident would be "handled internally," which means it's unlikely Schroder misses a game at the World Cup. Germany is currently 5-0 and their bond will be even stronger now that Schroder and Theis knows that their coach knows where they're from. That's called giving 110%.