Deni Avdija Already Sick of the Jordan Poole Experience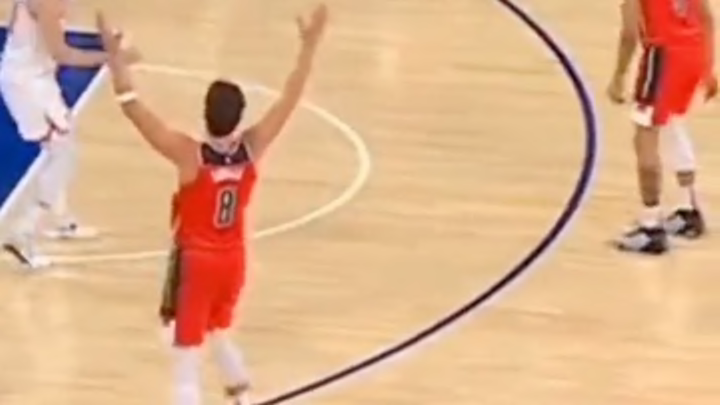 Deni Avdija /
Last night the Washington Wizards visited Madison Square Garden to play the New York Knicks as the preseason comes to a close and everyone in attendance got the first full look at what the Jordan Poole experience is going to be for the Wizards. Poole had 41 points on 10-of-19 shooting, which everybody knew he was capable of even when he was on the Golden State Warriors. The problem is that when Poole gets going he gets tunnel vision comparable to few other scorers in the NBA, as exemplified by this game's box score in which Poole recorded four turnovers to two assists in 27 minutes.
When Poole is on, it's not really a problem in regards to the Wizards' chance of winning the game. When he's off it'll be disastrous and that's what everyone is expecting from Washington this year-- many, many games where Poole gets 20-plus shots off, hits less than half of them, and the team loses by double-digits. In either scenario it is not going to be particularly enjoyable for Poole's teammates, who will be relegated to standing with their hands on their hips and watching him cook.
Third-year forward Deni Avdija, entering an important season in which he must establish himself as an NBA-caliber talent, is already sick of the Jordan Poole show. Here's a wide-open Avdija reacting to Poole dribbling the air out of the basketball instead of passing the rock.
Get used to it, Deni. This is what the whole season will look like. And we are likely to see a few other of the young talents on the Wiz react like this as they try to establish themselves in what will largely be a lost season for the franchise.
Poole is just getting started. It's going to be hilarious to see how bad everything can get.