David Samson Can't Stand Phillies Fans: 'Not Even in the Top 5 Fanbases'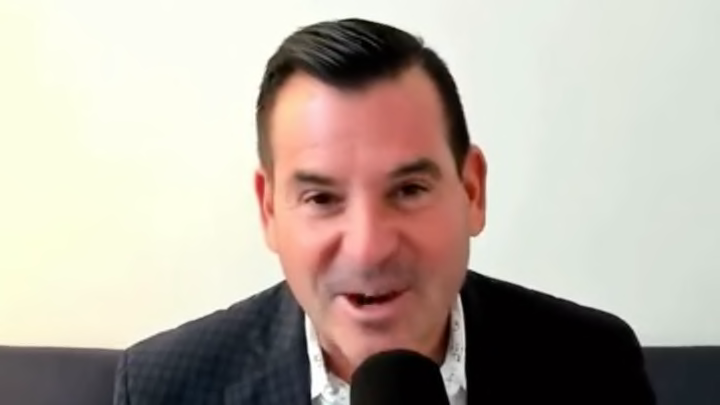 The Philadelphia Phillies are looking pretty much unstoppable right now. A laugher at home in front of a raucous Citizens Bank Ballpark last night increased their National League Championship Series lead over the Arizona Diamondbacks to 2-0 and the vibes are immaculate. That place has been a madhouse over the past two years because the fans have an exciting team that might just mess around and win the World Series they failed to capture last year. But The Dan Le Batard Show with Stugotz's David Samson needs to see more from them to be considered a top-five fanbase. The Nothing Personal host took the opportunity to dump on the Phanatics on this morning's show after Kyle Schwarber's many postseason bombs earned him coveted Stat of the Day status.
"And as for Phillie fans, I can't stand them," Samson said. "I'm sorry, we're on a national show, I shouldn't say it but as a guy who was in the NL East for 18 years it is absolutely ridicuous. What Merrill did, he shouldn't have done. Don't poke the bear by saying it's louder at Marlins Park, I get that. But let me tell you, in Philly there were years when they were not in the playoffs and it's quiet and they're grumpy and they're rude and it's empty. And now all of the sudden it's a bunch of front-runners who are going crazy and cheering. They're not even in the top-five fanbases in all of baseball."
Boom. Roasted. Phiilies fans are more excited about their team and happier about what they're doing now than when they were bad. Quite an indictment.
It cannot be stressed enough that you know of Samson from the Florida/Miami Marlins. The Marlins!
People in Philadelphia are either going to get mad at this or are too giddy and hungover to even notice or care. One option seems way more fun. The other is messier. So a win-win for a group of people that's been winning a lot lately.