Dave Portnoy: I Bought Barstool Sports Back From Penn Entertainment
Barstool Sports is back in the hands of its founder.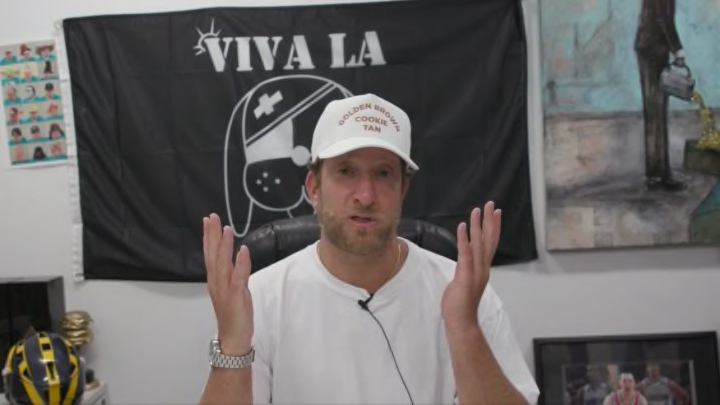 On Tuesday, ESPN announced the launch of ESPN Bet, as part of a new deal with Penn Entertainment. That deal had immediate implications for another Penn property, Barstool Sports. Shortly after the announcement, Barstool founder Dave Portnoy held an "emergency press conference" on Twitter to announce that he had bought back 100 percent of the company from Penn.
Here's the announcement:
This is the first time since 2016 Portnoy will be in charge of Barstool Sports. Back in January of 16, The Chernin Group bought 51 percent of the company and moved it to New York City. Portnoy had run the company until then, but in July of 2016, Erika Nardini was brought in to take over as CEO, with the founder being named Chief of Content.
In 2020, Penn National Gaming (now Penn Entertainment) bought a 36 percent stake in the company for $163 million, giving Barstool a $450 million valuation. The Chernin Group maintained a 36 percent stake at the time.
As of Tuesday, Portnoy owns it all again. He founded the company as a print publication in 2003, then launched it on the Internet in 2007. Now it is a monster with an impressive roster of talent and a huge podcast network.
It will be fascinating to see what happens next with Portnoy back in charge.