Daniel Berger Is Streaking Just Under the Radar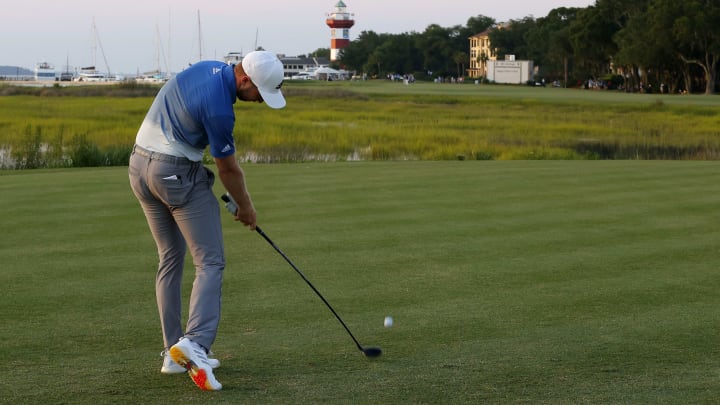 Kevin C. Cox/Getty Images
This is going to sound a bit like a non-sequitur from an old Larry King dot-and-dash column but is it just me, or are golfers getting better? The PGA's return has been marked by two thrilling and low-scoring tournaments in a row. There's a seemingly endless parade of guys lining up and dismantling courses, using their drivers and irons like so many files to sharpen the teeth of every supposed toil and snare.
Daniel Berger is one of them -- a relatively nondescript name who showed flashes of contention in 2017, when he won a tournament and finished second twice while racking up six Top-10s. In 2018 he finished sixth at the U.S. Open and tried to battle through an wrist injury, but eventually had to take time off. The lingering pain allowed him to play only 20 events in 2019.
But this year has been different. After missing the cut in October's Houston Open, Berger put together three solid weekends. Then, in the three events before COVID-19 shut everything down, he went ninth, fifth, and fourth. The long layoff did little to cool him down as he prevailed in a playoff against Collin Morikawa to win the Charles Schwab Challenge and fought for a third-place standing in the RBC Heritage.
The explosion of success has been fueled by an ability to avoid bad, and even average, days. Berger is riding a 32 consecutive rounds under par streak. It is the sixth-longest stretch on the Tour since 1983 and four more will vault him to third-longest, two behind Fred Funk, who put together 38 straight in 2001-2002. Tiger Woods' incredible 52-round mark is still a ways off in the distance.
He's withdrawn from the Travelers Championship, meaning the looming par 70 won't jump up and snag his streak. Next up is likely the Rocket Mortgage event outside of Detroit, which yielded a ton of excellent scores in its inaugural year.
Berger is not the first guy who would have come to mind to threaten a record like this, but he's the one riding the biggest and strongest wave of consistent play. It may be time for the public to brace for impact, if he hasn't yet fully landed on the consciousness.