Dan Patrick Reports 12-Team CFB Playoff Coming, Action Network Calls It 'Bogus'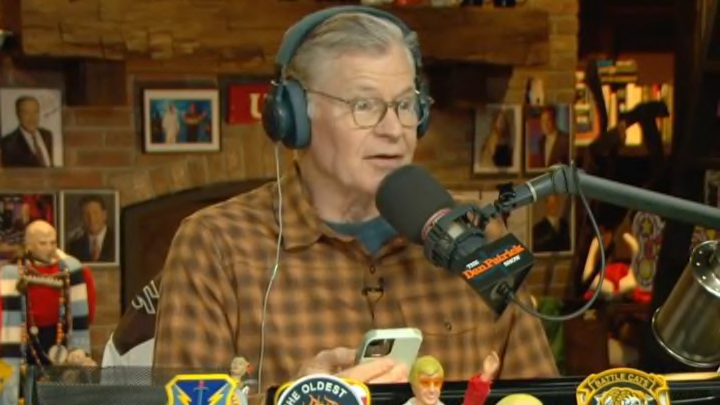 Dan Patrick had some more college football news today as he shared a message from a source who told him that the College Football Playoff was expanding to 12 teams as soon as next season. That's pretty crazy! However, if they can't figure this out by the end of 2021, we won't see a 12-team playoff until 2025. So, worst-case scenario, we'll see a massive playoff in a couple years! Not so fast, my friend.
Brett McMurphy of The Action Network had to play wet blanket and say that there will be no 12-team playoff next season because of current deals. In fact, the earliest we could see it is 2024.
So... the 12-team playoff could be as early as next season, which would have a playoff in 2023. Or as late as 2025, which could be for the 2024 season. But it could also be as early as 2024, which might be for the 2023 season.
The only thing we know for certain is that there will only be four teams in this year's college football playoff, which takes place in 2022. So it sounds like it is certainly possible we could see a 12-team playoff at some point over the next four calendar years.
You know what? Just for fun... let's look at the top 12 in the current CFP rankings.
In this scenario Oklahoma (9-1) is on the outside looking in. I don't know about you, but that doesn't seem fair. They might as well expand to 16 teams to make it truly fair. Although, then you have 7-3 Wisconsin and Texas A&M in over 9-1 San Diego State and that doesn't seem right either...
Seems like only a matter of time until we have a source saying the 24-team playoff is imminent.