Dan LeBatard Suspended Two Days by ESPN for Buying 'You're Welcome LeBron' Billboard [UPDATE]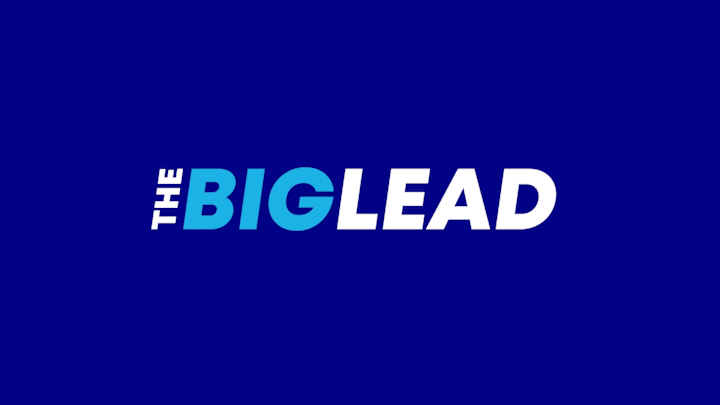 [UPDATE: The title of this post has been changed to reflect the suspension. ESPN statement below.]
How dense are the folks running the Akron Beacon-Journal? Last month, ESPN radio host Dan LeBatard approached the paper and tried to buy a full-page ad thanking LeBron James for his time in Miami.
Key word: BUY.
The paper, unbelievably, passed on the estimated $90,000 LeBatard's ad might have cost.
Fast-forward to this week: LeBatard, rebuffed by the paper, decided to buy a billboard in Akron thanking LeBron for his time in Miami.
Smart, humorous, and the kind of thing more radio hosts should be doing (in Boston, this is the garbage they peddle). Come on, you had to smirk at the usage of Comic Sans. It's the sort of thing social media devoured this week.
Guess who's covering this story of the billboard on the front page of its paper?
The Akron Beacon Journal.
Astounding.
Part of LeBatard's rise at ESPN over the last few years is precisely because of bits like this – more intelligent and clever than a trolling hot take – and ESPN has to be thrilled with finally having found a radio host to follow Scott Van Pelt and Ryen Russillo and gain traction in the toughest radio timeslot at the network.
ESPN had been looking for someone to fill the void since Doug Gottlieb departed for CBS Sports, and LeBatard has made it relevant, even if some folks in Bristol hated the idea of him giving his MLB Hall of Fame vote to Deadspin in 2013.
If you look closely, there's some Bill Simmons in LeBatard – he broke out the pom-poms when LeBron was in Miami, enjoying the ride, crushing Derrick Rose, creating a meme that Cleveland radio guys are already aping, and repeatedly tweeting "HE'S NEVER LEAVING" because it's sunny in Miami all year and cold and dreary in Cleveland. New media: Where journalists are allowed to be fans. (J-E-T-S!) Simmons wore his Celtic fandom on his sleeve at the 2013 NBA Draft; LeBatard's taking the high road, thanking LeBron.
Sports radio hosts, the message is clear: More smart, more fun, less juvenile zoo garbage.
[UPDATE: 4:19 PM. A few hours after this post went up, ESPN spokesman Josh Krulewitz emailed this statement: "Dan LeBatard will be off the air for two days, returning Monday. His recent stunt does not reflect ESPN's standards and brand. Additionally, we were not made aware of his plans in advance.]