Greg Cote Was Almost Stugotz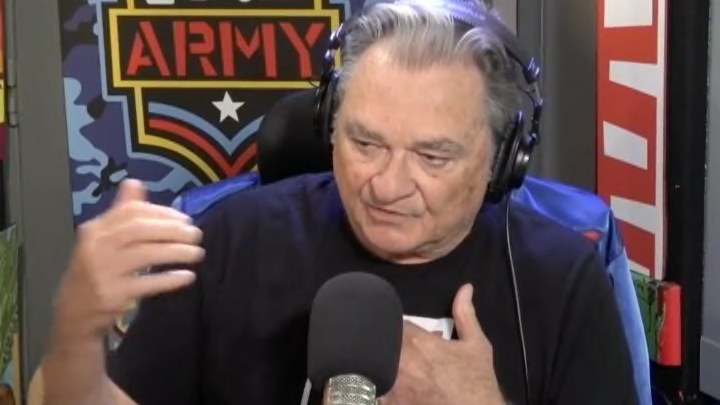 Greg Cote sat down with Dan Le Batard for South Beach Sessions this week and they duo dispensed with the usual shenanigans in the interest of getting real. Fans of the show who dial this episode up will hear the two longtime friends as you rarely hear them and it really is refreshing to hear Cote talk for extended periods without a punchline.
Perhaps the most interesting portion is when Le Batard revealed that Cote was his original choice to occupy the Stugotz position but the Miami Herald columnist turned it down because it conflicted with his son Chris' high school baseball games.
"I wanted to do this show with you," Le Batard said. "I went to you and asked you to do this show and they were going to pay you a good amount of money to do this show and you were going to be Stugotz before Stugotz. You were choice No. 1. I wanted to do the show with you."
"The timing was just wrong," Cote reflected. "When I look back at it, I'm like, 'wow, I made a bad choice.' I should be thinking that but I'm not. In some way I did make a bad choice professionally but being here and making all that money and having Stugotz's fame versus being in a little press box as big as this studio broadcasting my kid's high school games seemed like a good idea at the time. But I don't regret that because the kids grow up so fast."
It's a hell of a sentiment even if every parent says it. As someone with a bit of experience in the field, it's 100 percent true despite the misguided notion everyone has that they'll be the first person in recorded history to make time go slower.
Chris Cote is truly the butterfly effecting the entire Le Batard universe every time he flaps his wings.