Dalton Kincaid's Hat Guy Had One Job, Struggled to Find Buffalo Bills Hat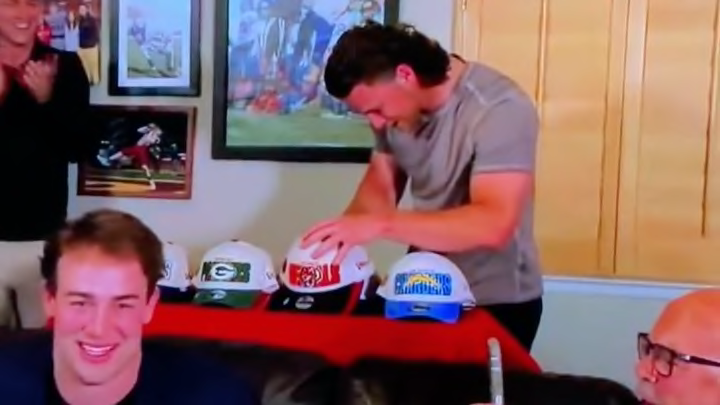 Dalton Kincaid was picked by the Buffalo Bills in the first round of the 2023 NFL Draft. Kincaid stayed home to watch the draft with his friends and family, which meant a civilian was in charge of finding the correct hat for the Utah tight end after he was selected. The poor fellow struggled. Mightily.
It's unclear if Kincaid ever actually put on the Bills hat. This is the epitome of YOU HAD ONE JOB. Once teams passed on Kincaid those hats should have been put in a box or something. There is no reason for the Cowboys and Packers to still be front and center after they've already made their picks. Hopefully, they'll have a system by the time Kincaid makes his first free agency decision in four or five years.