Curt Schilling Asks Baseball Hall of Fame to Remove Him From Ballot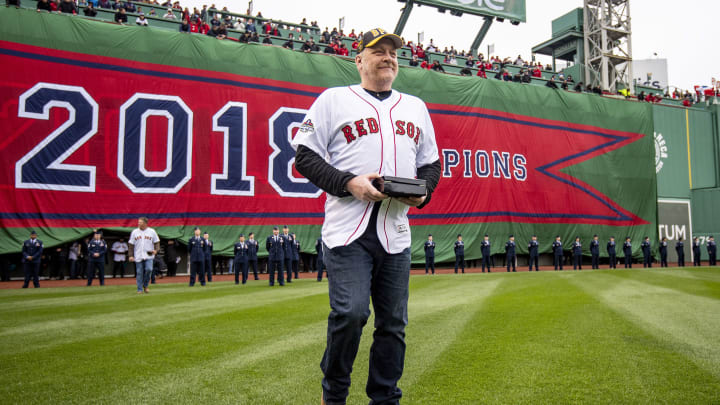 Curt Schilling, Toronto Blue Jays v Boston Red Sox / Billie Weiss/Boston Red Sox/Getty Images
Curt Schilling failed to make it into the Baseball Hall of Fame this year, as did every candidate on the list. Schilling garnered 71.1 percent of the vote, falling 16 votes shy of the 75 percent threshold for enshrinement. The former All-Star subsequently released a statement asking the Hall of Fame to remove him from the ballot after this latest failure.
Here's the crux of Schilling's statement:
""I will not participate in the final year of voting. I am requesting to be removed from the ballot. I'll defer to the veterans committee and men whose opinions actually matter and who are in a position to actually judge a player. I don't think I'm a hall of famer as I've often stated but if former players think I am then I'll accept that with honor.""
Schilling was in his ninth year of eligibility, which means he only has one chance left to make the Hall. By taking his name off the ballot he won't make it via the vote of the Baseball Writers' Association of America. In the end, he'd have to hope one of the veterans committees would eventually elect him.
He's not the only player facing his final year on the ballot, as both Barry Bonds and Roger Clemens will both have 10th chance next time around. Bonds garnered 61.8 percent of the vote this year and Clemens only received 61.6 percent.
Schilling's candidacy has been a hot-button issue over the past few years. He was an excellent pitcher, certainly one of the best from his era, and unlike Clemens and Bonds his career was never tarnished by performance-enhancing drug use. But chargers of racism, misogyny and Islamophobia, coupled with endorsing violence against journalists and political opponents have led some to abandon voting for him. His tweets in support of the Capitol riot were the last straw for some.
Whether those issues should prevent a player from being recognized for his on-field career is certainly a debate the Baseball Hall of Fame needs to have openly. Are a player's on-field exploits all that should be considered when voting? If so, Schilling deserves to be in. If character matters, then there's a really good case for keeping him out.