Cris Collinsworth: Richard Sherman is Still "Bitter" Jim Harbaugh Didn't Endorse Him for NFL Draft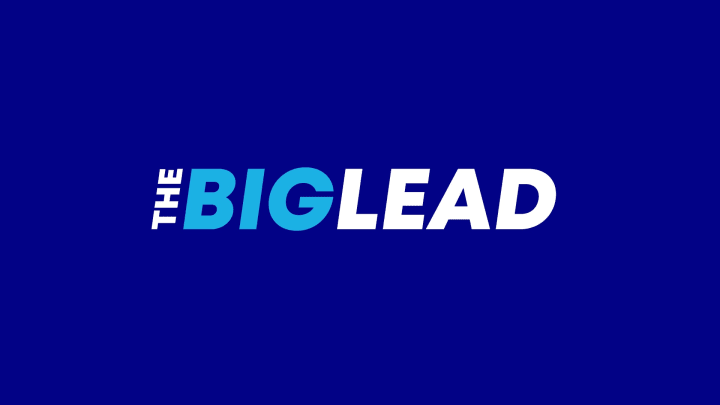 Richard Sherman picked off Colin Kaepernick twice on Thursday night, and there was an additional route where it almost felt like Sherman knew where the receiver would break before it happened. The Seahawks cornerback has recurringly seemed to have San Francisco's number, whether it was the play that led him to yell at America about Michael Crabtree, or returning a blocked field goal 90 yards for a touchdown in 2012.
After Sherman's second interception on Thursday, Al Michaels and Cris Collinsworth were essentially running out the clock of the one-sided game, and spent a couple minutes discussing the Sherman/Harbaugh backstory. In a tidbit that I hadn't previously heard — but was apparently also shared by Collinsworth last September in the game where Sherman gave Jim Harbaugh a "good game" butt-tap after a 29-3 Seattle win — Sherman and teammate Doug Baldwin still harbor a grudge at their former Stanford coach for their respective NFL Draft slides (in 2011, Sherman slipped to the fifth round and Baldwin went undrafted).
"[Sherman] still is a little bitter — he and Doug Baldwin both," said Collinsworth, who had met with Sherman the night before, on Thursday. "The rumor was that Jim Harbaugh didn't exactly give them high praise at Stanford when he was their coach and the pro scouts came calling. And these guys never forgot it, so this game's always been a little bit personal for them."
Sherman and Baldwin must be giddy at their teams' respective situations right now. After a rocky 3-3 start filled with alleged in-fighting, the defending Super Bowl champions have gone 5-1 and appear to have righted the ship, and are now back in playoff pole position. The 49ers are on the outside looking in, their CEO is subtweeting the coaching staff, their general manager's daughter is calling out the offensive coordinator, Colin Kaepernick has regressed, and Jim Harbaugh is being dangled out in the media as trade bait.
Nevertheless, it's not all over just quite yet. Seattle and San Francisco meet again in Week 15, and the league is so compelling precisely because it can seismically shift from week-to-week. But, if the "rumors" that Collinsworth refers to are indeed true, Sherman and Baldwin have every reason in the world to be feeling schadenfreude right now. Though some would shake their heads and bemoan the fact that their contracts, teammates, and legacies should be all the motivation they need, there is nothing like a healthy dose of spite to rev up one's motor.
Related: Richard Sherman and Doug Baldwin Took Aim at the NFL's Media Policy with the Help of a Cardboard Cutout
Related: Marshawn Lynch Kept Saying "Yeah" During This Epic Interview
Related: ESPN Showed Richard Sherman Wearing Beats By Dre Headphones