Cris Carter Told Michael Irvin's Wife to Leave Him at the Height of Cocaine Issues, Irvin Says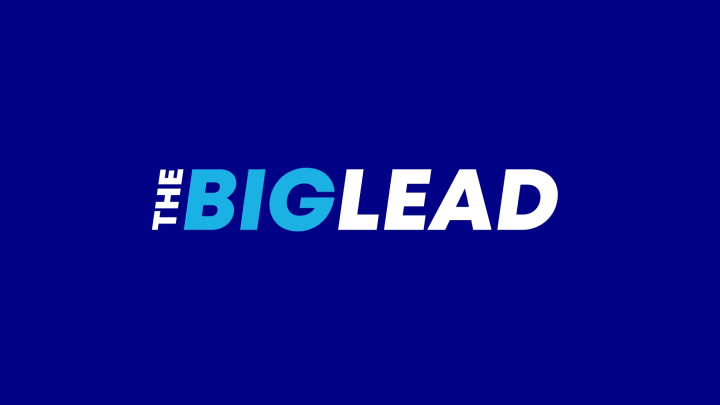 Josh Gordon, one of the elite wide receivers in the NFL, has been going through drug and alcohol problems for much of his young football career, and his DWI arrest over the weekend – on top of a looming drug suspension – has had NFL pundits frothing about how to "help" him.
ESPN's Cris Carter, who loves to make blowhard statements (remember when Doug Baldwin called him on one earlier this year?) and occasionally sprout uninformed nonsense, has been driving the bus for his network on the Gordon discussion. He advocates the Browns cutting Gordon so the Cleveland receiver hits rock bottom and then rebuilds his life.
That apparently hit a nerve with Michael Irvin of the NFL Network, who exposed Carter Tuesday on Dan LeBatard's radio show. Irvin, clearly sick of Carter's "advice" for Gordon, dropped this bombshell:
""Even though I love Cris to death … I don't know what year it was, we were in the Pro Bowl … [Cris] said to my wife – to my wife – you know, Mike would never, he would never come out of this problem until you leave him.""
"(Irvin, shouting): TIL YOU LEAVE HIM! For years I've held that. I've never shared that with anybody. I was so hurt when Cris … because he was out of line [bleep] then and he's out of line now.""
Irvin's problem was cocaine, and it has been well documented how the Hall of Fame receiver would enjoy mounds of blow in the early to mid 90s when the Dallas Cowboys were the best team in the NFL and partying at a legendary rate. Irvin was an ESPN NFL analyst from 2003-2007 and was suspended in 2005 for misdemeanor drug possession.
So was Carter trying to help Irvin by telling his wife to leave him? Or was there an ulterior motive?
Related: Cris Carter's Wife Allegedly Headbutted During Tennis Match Argument in Boca Raton
Related: Doug Baldwin Destroys ESPN's Cris Carter For His Lack of Analytical Skills, Championship Game Losses
Related: Here's Cris Carter Spouting Uninformed Nonsense About the Miami Heat and Peyton Manning