Dallas Cowboys Fans Fought at AT&T Stadium Watch Party After Loss to 49ers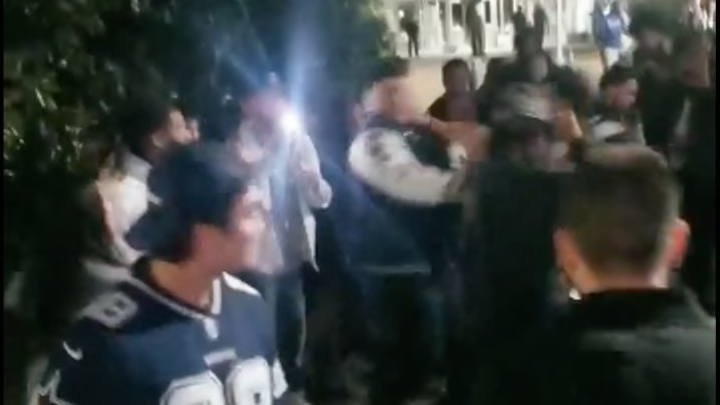 The Dallas Cowboys season came to an end in the NFL Divisional Round with a loss to the San Francisco 49ers. The game was played at Levi's Stadium in Santa Clara, but there was also a watch party at AT&T Stadium back in Arlington, Texas. And that's where some Cowboys fans got into a fight.
Not much one security guard can do in this situation.
Who knows what preceded the events in this video, but the guy in the jacket clearly upset some people. He's in a fight with the guy in the CeeDee Lamb jersey, but multiple other people go at him while he's down. One guy tries to stomp him in the head and another punches him in the head. Just an ugly scene for everyone involved.