Absolute Melee at the Cowboys-Chargers Game As a Bunch of Fans Throw Hands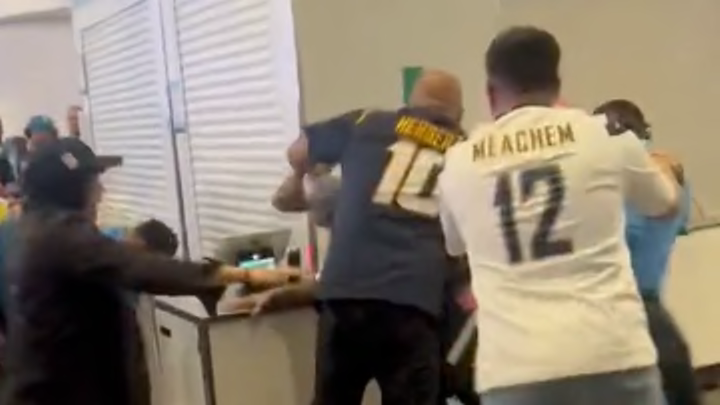 The Dallas Cowboys traveled to SoFi to take on the Los Angeles Chargers last night so you're damn right fans made fools of themselves and turned the stadium concourse into the Thunderdome. Supporters of each team had absolutely no regard for their rap sheets, their fellow man and the infrastructure as things rapidly spiraled out of control and cooler heads once again failed to prevail until it was far too late.
Volume up for this one if you want to sink into a deep pit of despair.
It's crazy that these buildings routinely turn into the Coliseum every single weekend with people punching each other and acting like completely fools and we all just sit here and do the Bill Belichick "on to Cincinnati" thing because it's just part of the social fabric now.