COVID Is Hitting the NFL and NBA Hard Again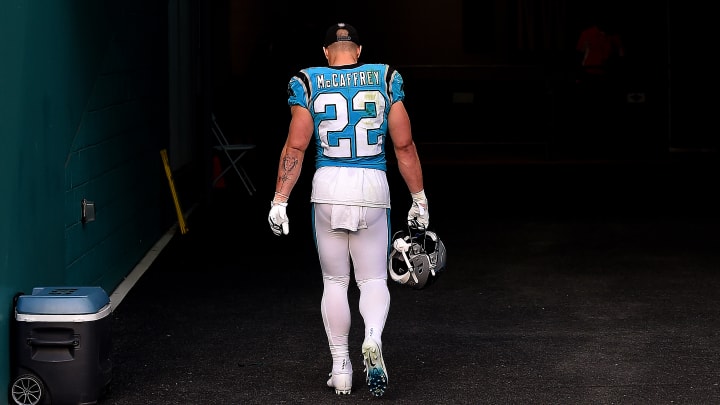 Christian McCaffrey, Carolina Panthers v Miami Dolphins / Eric Espada/GettyImages
As COVID-19 numbers rise nationally in the winter months, it was only a matter of time until that hit the sports world. As we've seen early this week -- and specifically on Tuesday -- COVID is once again hitting the sports world hard.
On Monday, the NFL was hit with a whopping 37 positive tests. That was the most since the start of the pandemic in 2020. And the number is now more than 60 positives in the last two days.
Christian McCaffrey was added to the list on Tuesday.
And the Los Angeles Rams have such a big COVID problem that they closed their practice facility and have entered the NFL's "intensive protocols."
It's not just the NFL being smacked by the virus. The NBA has been hit hard too. The Nets currently have five players in COVID protocols.
And on Tuesday the Los Angeles Lakers cancelled practice after Talen Horton-Tucker tested positive for the virus.
That all came after the NBA postponed the Chicago Bulls' next two games as there are currently 10 players in health and safety protocols, plus additional staff members.
While we'd all love for COVID to be in the rearview mirror, it simply isn't. Despite being nearly two years into this thing, we don't have the virus beaten yet. It's almost certainly going to impact the rest of the season in every major sport.
This is now the third NBA season to be impacted by the pandemic. I has to be exhausting for the players, coaches and staff members dealing with it constantly. But this is the world we live in right now.