Could DC United Goalkeeper Bill Hamid Be the Next Tim Howard?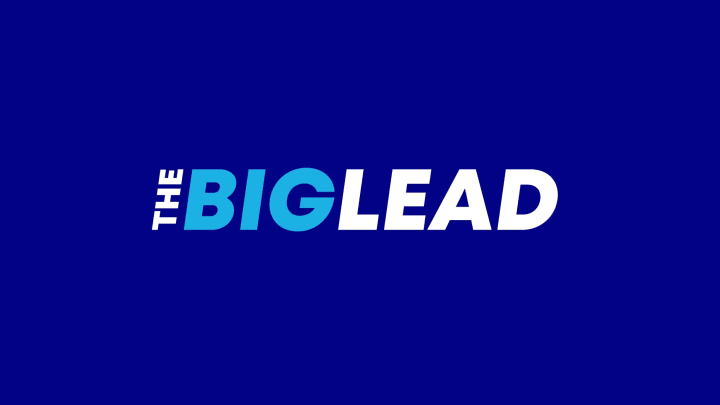 Bill Hamid slowly got dressed in a somber DC United locker room after the team suffered a 1-0 defeat to then-last place Philadelphia Union on May 17th. DC's scrambling defense melted in the closing minutes, and a diving Hamid couldn't save a shot in the 90th minute that sent Union fans into a tizzy.
Hamid and DC were humbled a bit on this evening, their streak of eight matches without a loss was over. But they were still in 1st place in the Eastern Conference. As Hamid – who bears a striking resemblance to the model Tyson Beckford – slipped on his headphones, two teammates walked by and patted him on the shoulder as if to signal the team's porous defending was at fault.
The highest-paid goalkeeper in MLS thanks to a lucrative new deal signed in May, Hamid is beginning to take on a leadership role in his sixth year with the club. The reigning MLS Goalkeeper of the Year, the chiseled Hamid enters a pivotal stretch in his career: Can the 24-year old Hamid emerge as the heir apparent to US National team goalie Tim Howard?
"I haven't done anything yet," Hamid said after cracking opening a carbonated beverage and taking a sip. Howard and Hamid are friendly, almost the exact same size – 6-foot-3, 225 pounds – both bypassed college to play professional soccer, and both were MLS Goalkeeper of the Year before age 25. But the DC United goalkeeper is quick to deflect questions about the comparisons. "I have to stay on my grind and stay focused … those accolades take care of themselves. I've come far, but not far enough."
"Tim has been a very good influence on him," DC United coach Ben Olsen said in the bowels of RFK Stadium in May. "Every year Bill grows. On the field and his maturity level off the field. He just needs to continue to do that in all aspects of his life. If he does that, he could be on a world stage, no doubt."
Since 2011, when the precocious 20-year old burst on the scene as a force in MLS, US National Team coach Jurgen Klinsmann has had his eye on Hamid, who grew up emulating Tim Howard to the point that he had Howard's name in his email address.
Klinsmann told the media in 2011, "If the World Cup was tomorrow, we have a couple of questions to find the right answers for. So we hope that with Bill [Hamid] coming in, the experience and the environment of having Tim Howard next to him, almost like a mentor, will slowly build with him."
This week marks a crucial stretch in Hamid's young career. He was named to the US provisional roster for July's Gold Cup, but of the four goalies on the list, only three will make the team. Howard, 36, is taking a year-long sabbatical, and it is unlikely – but not totally out of the question – that when he's 39 in 2018, he won't be with the National Team. Klinsmann will be holding de facto tryouts for the next couple years to determine who tends the goal for the US in Russia.
Hamid, as is the case with many athletes, is prone to bouts of exceptional play following perceived slights – see his performances against LA and Orlando after getting bypassed for goalie William Yarbrough for a National team friendly against Switzerland in March. But the opposite is also true with Hamid – sometimes, after his greatest successes, it'll go to his head and he'll follow with an inconsistent stretch.
"If I think I've arrived at the top of my game, I'm going to fail," Hamid admitted.
One key difference between Hamid and the 26-year old Yarbrough, who are jockeying for the #2 goalkeeper position behind the leader, 30-year old Brad Guzan: Where they play. Guzan, who has been Tim Howard's backup with the National Team since 2006, spent four seasons in MLS, but in 2008 left for Aston Villa in the Premier League, where he sat on the bench for three years before finally breaking through.
Yarbrough too, plays internationally, starring as the goalkeeper for Leon in Liga MX, the top league in Mexico. If Jurgen Klinsmann has made anything clear since taking over as the US National Team coach, it is this: He seems to favor players who take their game internationally. This leads to occasional friction with MLS, though Hamid's club, DC United, said they spoke to Klinsmann about this during Hamid's recent contract talks.
"MLS is doing tremendous things, but we don't have a player starring in the Champions League," Kasey Keller, the former US goalkeeper who paved the way for American goalies overseas, told me earlier this month. Keller, who is now an announcer on ESPN, played in the famed German Bundesliga, as well as the English Premier League. "We don't have a player right now who is considered a big, big name outside of maybe Tim. It's a little bit of a trend that is worrying to Klinsmann. In goalkeeping, it's the same thing."
So if Bill Hamid is going to be the next Tim Howard, when does he have to leave MLS and play overseas?
"At some point, he may take that opportunity, we understand that," DC United owner Jason Levien told me. "This is where he wants to be. He's grown up with the organization. It's special for us to have a homegrown talent like that."
BUILDING A SOCCER STAR
When Bill Hamid was seven years old, he looked at his father, Sully, and told him, "I think I'm going to be a professional soccer player."
"That blew my mind," Sully said.
Ten years later, at 17, Bill was on the practice field with DC United. As Sully Hamid tells it, Jamie Moreno, one of the best forwards in DC United franchise history, walked off the field and said, "Your freaking kid is half my age, twice my size, and on top of that, he's kicking everyone's ass!"
In just 10 years, how does one go from dominating against tykes to more than holding his own against professional soccer players? It helped that Bill was always bigger than his opponents.
If you've played youth soccer or been around it, you can easily spot that kid – the one who looks a year or two older than everyone else, is impossibly large for his age, and most other kids fear challenging.
That was Bill. When he was five, his father took him to the Annandale Boys and Girls Club in Virginia, but he looked seven, so he played with kids two years older.
"And to tell you the truth, he was actually dominating. I had to pull him off the field because he scored so many goals, I didn't want him to score more, and I wanted the other kids and the other team to have fun," Sully recalls.
Sully too, was an athlete in his youth. He said he played soccer and cricket in Sierre Leone, Africa, and then professionally in England for the Queens Park Rangers reserves.
At 13, Bill helped lead his club team, Annandale United to the Virginia State Cup semifinals, where he caught the eye of former Maryland prep legend Judah Cooks – he once coached the DC United U-18 team – who became a friend of the family, according to Sully.
At 14, Bill played in the 2004 Dallas Cup at the Disney Sports Complex along with another hulking young boy who a decade later would be a well-known name in American soccer circles: Jozy Altidore.
Soon after that tournament, famed youth sports academy IMG came calling, Sully said.
The list of soccer players who trained at IMG reads like a who's who in recent US soccer history: Michael Bradley, DaMarcus Beasley, Landon Donovan and Altidore are alumni.
"I didn't want him to go" Sully said. He'd probably admit to being a helicopter parent, schlepping his son daily to the best private elementary schools he could find – "I liked the Christian settings in these schools, even though we're Muslims, I grew up in church schools in England" – and eventually landing him at DeMatha High School in Hyattsville, Maryland.
One problem – the Hamids lived in Northern Virginia, a drive that could take up to two hours daily during rush hour. "If we left at 6 am, we'd be late, so we'd be out the door at 5:30, I'd have Bill's sister in the car, and we'd jump in the HOV [High Occupancy Vehicle] lanes and get to school by about 7:15. Yes, it was worth it."
DeMatha was mostly known as a basketball power, but the soccer team was formidable too, and Hamid played some as a sophomore, and then started as a junior before joining the DC United Academy in 2007.
GROWTH OF MLS ACADEMIES
Soccer has been a sport that has perpetually been "on the rise" in America – close to breaking through into the "national discussion" alongside the NFL, NBA and NHL. Hosting the World Cup in 1994 was a watershed moment for soccer in this country. The first season of MLS was 1996.
By contrast, MLB dates back to 1876, the NHL was founded in 1917, and the NFL in 1920. You can't just climb into the ring with Muhammad Ali because you think you can box. MLS first has to earn the respect to get into that conversation.
Growth has been slow for the nascent MLS – TV ratings are still miniscule – but the league has expanded from 10 teams to 20, with four teams set to join the league in the coming years (in Atlanta, Minnesota, Los Angeles and Miami).
MLS has been retirement home of sorts former international stars who would rather downshift to MLS and take a victory lap in America than be a benchwarmer for a team where they were once a hero. David Beckham (Galaxy), Thierry Henry (NY Red Bulls), David Villa (NYC FC), Steven Gerrard (Galaxy) and Kaka (Orlando City) are just a handful of players who at one point in their careers were among the best at their position in the most popular sport in the world.
But perhaps the most important development in the league – and one that eventually will take soccer's growth in this country from a jog to a sprint – has been the implementation of MLS Academies. For MLS to grow, it needs to produce its own players.
And Bill Hamid is certainly one of the poster boys for MLS Academies.
In the rest of the world, soccer academies have been around for decades. They're a normal way of life – kids are plucked from tiny, obscure towns in their respective country, sometimes before they reach the age of 10, and placed in soccer academies.
They study, play soccer, study, play soccer, and repeat this cycle year-round with the help of the elite coaches. Some kids make it, and advance up the country's soccer food chain and represent the National Team, and are "sold" to club teams for millions of dollars … money that is pumped right back into the club to unearth the next superstar. Those who don't make it get sent back to their hometowns.
In 2010, the New York Times wrote the definitive piece on Holland's iconic soccer farm system:
"Like other professional clubs in Europe and around the world, Ajax operates something similar to a big-league baseball team's minor-league system — but one that reaches into early childhood. Ajax puts young players into a competitive caldron, a culture of constant improvement in which they either survive and advance or are discarded. It is not what most would regard as a child-friendly environment, but it is one that sorts out the real prodigies — those capable of playing at an elite international level — from the merely gifted. About 200 players train at De Toekomst at any given time, from ages 7 to 19."
A similar situation unfolded in Germany: After as disastrous performance at the 2000 European Cup, Germany overhauled their youth programs and implemented academies. Results were immediate: Germany reached the semifinals of Euro 2012 and captured the World Cup in 2014.
This concept seems foreign to American families, who are used to the traditional route – live at home, go to school, and play youth sports in local leagues under the watchful eye of their parents. The focus for Americans is getting an education and getting into college.
Kasey Keller experienced this first-hand in Europe in his early 20s. "There are so many systems at play in America that aren't issues for the rest of the world. For some of these guys, your choice was to work in a teapot factory the rest of your life or make the National team. It's a different dynamic for the American soccer player."
Getting Americans to change their mindset on this subject – for certain socio-economic groups, this change may never happen – is a massive undertaking for MLS, and it will take years.
"Youth soccer is its own animal," DC United general manager Dave Kasper said in his office in late May. "A lot of youth coaches are not always putting the kids best interest into the equation. Youth soccer is big money. Big business. They feel the need to win and raise trophies because it's important to them, our society, and their parents. The youth coaches want to hold onto their kids as long as they can."
Kasper, a genial former University of Maryland soccer star, is bullish on the Academy system – and given his success the last few years, why wouldn't he be? In 2008, DC United's youth academy signed a small-but-talented teenager named Andy Najar. His family had moved from Honduras to the United States, and once DC plucked him off a local club soccer team, his ascension was rapid: in 2009, Najar was one of the best players in the Academy, in March of 2010 he signed with DC United and days later he started the club's season opener at the age of 17. The crafty wing was MLS Rookie of the Year, and quickly garnered interest from European clubs, but Kasper convinced him and his family to eschew those offers and stay in MLS.
He starred in the league for two more seasons and competed in the 2012 Olympics for Honduras. By 2013, DC United couldn't hold on to him any longer, and the 19-year old was sold to Anderlecht in Belgium for a reported fee of $3 million.
DC United receives 75% of the transfer fee – plus 20% of his transfer fee if Najar transfers to another club – and MLS collects the balance. You can see why academies are so crucial to the progress of MLS. It works for the rest of the world, why can't it work here?
"We've come a long way," Kasper said, pushing his glasses up his nose with a wry smile. "You look around the world, and this is how clubs are developing players. Bill and Andy arguably are the two of the most successful homegrown academy graduates. Andy was sold, and Bill was the Goalkeeper of the [Year]. Bill's going to be there, eventually."
Except the system isn't nearly as kind to goalkeepers. In Europe, teams keep one primary goalkeeper. It doesn't make sense for a goalkeeper to leave MLS for any of the top leagues in Europe unless he's going to be The Guy.
At 23, Tim Howard left MLS to join Manchester United, and he started instantly. He only had nine international caps with the US prior to the move, but his upside was evident. He leapt to Everton a few years later and also was the immediate starter.
Hamid has drawn international interest since his teenage years. When he was 16, he trained with Celtic FC at Glasgow and jitters led to him vomiting after setting foot on the pitch.
"I got a rude awakening of what the highest level was," Hamid recalled. He collected himself and performed well to the point that his father was back in Virginia, pacing and nervous that his son would sign with the team and not return home. Physically, he knew Bill was ready to compete; mentally and from a maturity standpoint was another story.
"As a parent, you're thinking all sorts of crazy stuff," Sully said. "Would he know to put milk in his cereal? Wash his clothes? Wake up for practice?
The following year, when Bill was 17, he went with his father to Switzerland and Norway to train, ostensibly with eyes on signing with a club team there. "I thought maybe Spain or Italy, too," Sully said, recalling a conversation he had with Bill on the trip. "But not England, too cutthroat. I was there, experienced it myself. It's all white boys."
Bill's heart was with DC United, but his father had seen what became of another young soccer star from Maryland, Freddy Adu. The hype machine for Adu was as absurd as it has been for any athlete in American sports since the turn of the century. The American media, desperate for a soccer storyline, latched on to the midfielder from Ghana whose mother won the green card lottery and brought her prodigious son to America.
"Youth soccer is a very small world, and we knew Freddy and [Bobby Convey] were pushed into situations where they were more of victims than [anything]," Sully said. "They were not ready at that level yet. They should have given them chances to grow."
Hailed as the "Next Pele," Adu was signed by Nike at 13, and then was signed by DC United – before current GM Dave Kasper arrived – and began playing in MLS at 14. He scored a goal in his first month in the league. Two years later, after failing to live up to the hype – how he chronicled it in this BBC story is quite sad – Adu left DC United and has been a soccer vagabond ever since, playing in Greece, Turkey, Serbia and Finland.
MLS academics can potentially help prevent these sorts of disasters from happening. Players are noticed earlier, and brought along slowly. MLS wouldn't admit it, but for a young league, there was nothing to gain from dialing back the relentless hype for a potential young star like Adu. Who turns down an avalanche of publicity like that?
When Bill Hamid turned 18, he told his father he wanted to sign with DC United. "I played basketball and football – I did it all," Bill said. "But my family is a soccer-oriented family, and even when I played other sports, it would come back to soccer. That's my passion. What I've loved and cared about. I didn't give much thought to [attending] college, and I had options in Europe, but the best option was with DC United."
There were passionate, in-depth talks between the Hamids and Kasper. There wasn't a better option than DC United, but still, Sully sought answers from Kasper: "I hope you don't propel him into something where he's going to fail. Because if he doesn't have a college education, and he becomes a wreck, then he becomes my problem."
In September 2009, three months after graduating from Annandale High School in Northern Virginia – he couldn't play soccer for them due to his time with the Under-18 and U-20 US National Teams – Bill Hamid signed with DC United.
"If you look at the pictures that were taken that day at the signing, everyone was happy, but I was still suspect," Sully said. "It was a great day, but people kept telling me I should be happier than I was. Maybe I was trying to hide it."
When DC United tries to lure kids from youth soccer into the prospering Academies, Bill Hamid and Andy Najar will be prominently mentioned. Three years after blossoming in the DC United Academy, Bill Hamid was called into camp with the US National team for a game against Mexico. He made his debut with the National team a year later against Venezuela.
"My success from the Academy gives them hope," Bill said. "All those Academy kids expect to sign with [DC eventually]. It's happened with me, Andy, so many other kids, they know they just have to put in the work, and it's going to happen."
IS LEAVING MLS NECESSARY?
Goalkeepers, unlike position players – save Italy's ageless midfielder, Andrea Pirlo – often peak later in their careers, such as their late 20s or early 30s. As pivotal as this year is for Hamid, it's feasible that he could be left off the Gold Cup roster, and miss out on the World Cup roster in 2018 as well.
He'll only be 27 when the 2018 World Cup begins in Russia, and he'd likely have two more cracks at the World Cup in 2022 and 2026, but that's looking too far ahead. Plus, you never know how younger goalies – such as 20-year old Zack Steffen from the University of Maryland, who is already on SC Freiburg's roster in Germany's second division – will develop
"You can't plan your career trying to get into a National Team," Keller said. "You need to plan your career on what is going to earn you the most. You have a very short window as a professional athlete for peak earning potential. You have to make decisions on life and what is best and do what's right for you. At some stage you have to bet on yourself. Bill had a fantastic season last year, went a long ways to moving his way up the pecking order. But it takes multiple seasons."
If Hamid can duplicate last year's MLS Goalie of the Year season – he's certainly on his way, currently Top 3 in saves, goals-against-average, and save percentage – perhaps the European clubs will present an offer he can't refuse.
"With decision-making comes experience," Keller said. "I felt equally as comfortable at 36 as I did at 26. Being successful in Europe isn't easy. You're basically hitting the reset button."
How Hamid tunes out the National Team noise, while constantly being linked to international clubs and attempting to guide DC United to MLS crown will be fascinating to monitor over the next few years. This week's Gold Cup training is the next step in an ongoing journey.
Hamid told the Washington Post in February, "I know [Klinsmann] is watching. I know I am in his plans, but I still have to perform. He told me the importance of the Champions League. It means a lot. These are the environments we are going to be facing in World Cup qualifying. That is a good stepping stone for me."