Conor McGregor Pulled From UFC 200 Card, Wanted $10 Million For Fight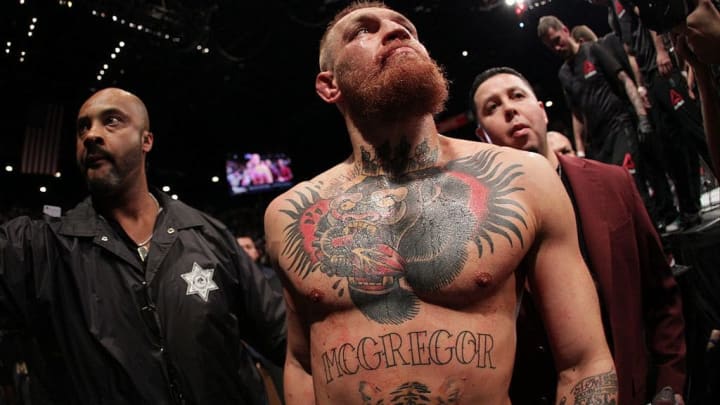 Conor McGregor's retirement appears real, as multiple reports are now coming in suggesting the 27-year-old UFC star is indeed stepping away from mixed martial arts.
Dave Sholler is reporting that UFC president Dana White has officially pulled McGregor from the card at UFC 200 and is currently working on putting a new main even together.
Meanwhile, Charly Arnolt has been told by a source that McGregor's retirement has to do with money. The UFC's featherweight champion apparently wanted $10 million to fight at UFC 200, the highest payday in the company's history. The UFC declined to give him what he wanted, so he retired.
From the beginning this smelled like some kind of disagreement between McGregor and White. If McGregor had really made a deeply-personal and conscious decision to step away from the sport, wouldn't he have done it in a more thoughtful way than a 13-word tweet?
TMZ seems to agree that McGregor has officially been removed from the UFC 200 card, and if that's the case, we may not see him in the octagon for a while. The company is claiming McGregor refused to promote the fight and that's why he was pulled.
Obviously there is way more to this story than McGregor simply not wanting to do a few press events. The fact that he was pulled from the card means the dispute is nowhere close to being resolved. Now Nate Diaz may be out his massive payday for the event as well. Unless his retirement wasn't just a joke.