Conferences Should Get Creative After Canceling Non-Conference Games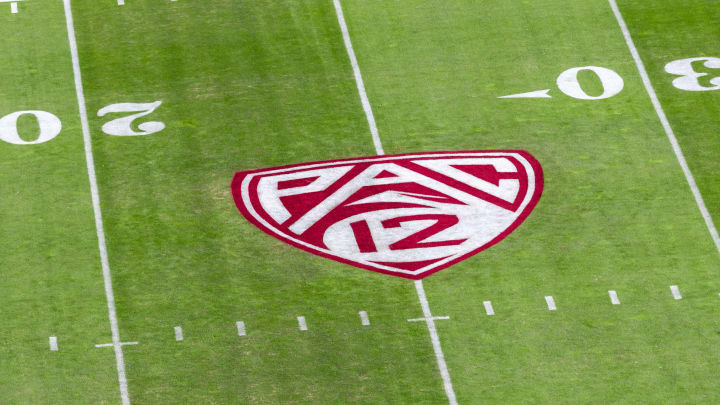 Pac-12 logo, California v Stanford / David Madison/Getty Images
The Pac-12 followed the Big Ten's lead and has canceled non-conference athletic events for the fall. The decision was made during a Friday conference call and an official announcement followed. The sports impacted include football, men's and women's soccer and women's volleyball.
Obviously football is the focus here as it is cash cow of athletic departments around the country. With the cancellations, games like the yearly matchup between USC and Notre Dame are now wiped from the schedule. That will have a massive financial impact for both schools. Further decisions about the schedule for fall sports and whether there will be any changes will be determined at a later date.
It's safe to assume all of the major conferences will follow this same pattern over the next few weeks.
While this is a blow to college athletics, it also presents some unique opportunities. There's a chance here to make something different and special out of this season, if we actually get one. Why not have some teams face each other more than once? Let UCLA and USC both host home games against each other, have Arizona and Arizona State strap it up twice. Why wouldn't the Big Ten have Michigan and Ohio State play to open the season, then to close it? At this point, why not get crazy?
There's a chance for conferences to get creative here and do something unique. The season is going to be weird no matter what, why not lean into it and try to make things fun.
Obviously, we could wind up not having college football at all, but in the meantime if conferences are going to cut out non-conference games, that decision frees up a number of weeks where they could mix things up and make this crazy season memorable.
Conference commissioners and athletic directors get paid a ton of money, it's time for them to earn their keep by figuring out how to keep players safe and get a full season in.