Commanders New Mascot Tuddy is a Walking Nightmare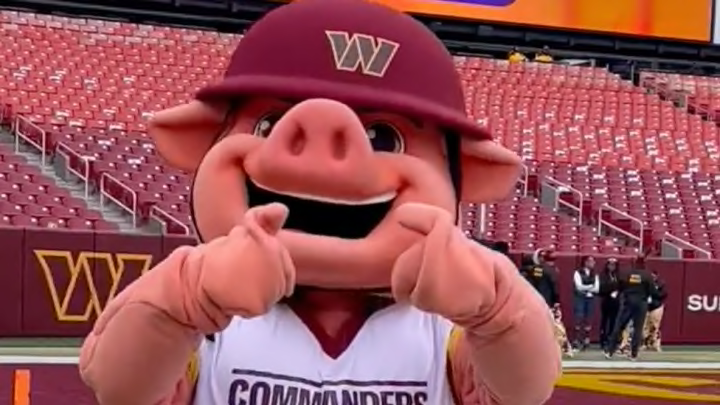 The Washington Commanders unveiled a new mascot that for some reason has been kept from the public until Week 18. Putting aside the confusion of that decision-making process, the actual mascot itself is a giant hog named Tuddy. Sunday's meaningless matchup against the Dallas Cowboys is Tuddy's first exposure to the public.
The thing is a walking nightmare.
Why is it walking around with a football (?) in its stomach? Why is the grin so wide? Why does this exist?
I acknowledge that the Commanders are a bit tough to create a mascot for but they appear to have just given up completely and gone with the whole "pigskin" route. Which they should have considered for the team name!