Female Commanders Fan Sucker Punches Another Fan During Week 1 Fight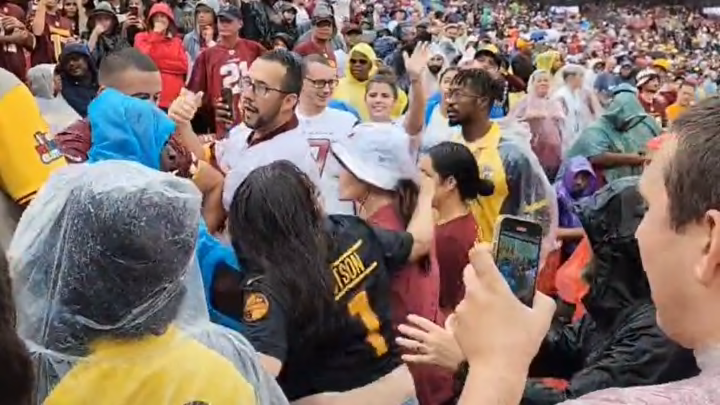 The new era of Washington Commanders' football got off to a roaring start on Sunday with a thrilling 20-16 home victory over the tanking Arizona Cardinals. The Commanders outscored the Cardinals 10-0 in the fourth quarter to get the win with Sam Howell completing 19-of-31 passes for 202 yards, one touchdown and one interception. With a new owner and a 1-0 record, spirits were high in the stands despite the rain. But even that didn't keep everyone on their best behavior as the field wasn't the only location of a fight during the game.
Here's video of a confrontation between a number of Washington fans. If you stick with the video a few seconds and the camera operator turns his phone sideways, you'll see a woman sucker punch another woman in the head as people try to calm things down.
One account says that this took place in Section 131 and there were about 10 people involved. According to this video, the two main antagonists had already been removed by the time this was captured.
Hopefully this is the last confrontation we see from any fans this season. Let's just enjoy the game on the field and not get into petty grievances that lead to punches being thrown. We're all adults here so let's act like it.