College GameDay's 'Comin' to Your City' Era Is Over, New Theme Song to Debut This Season
Reflecting on an incredible 16 years.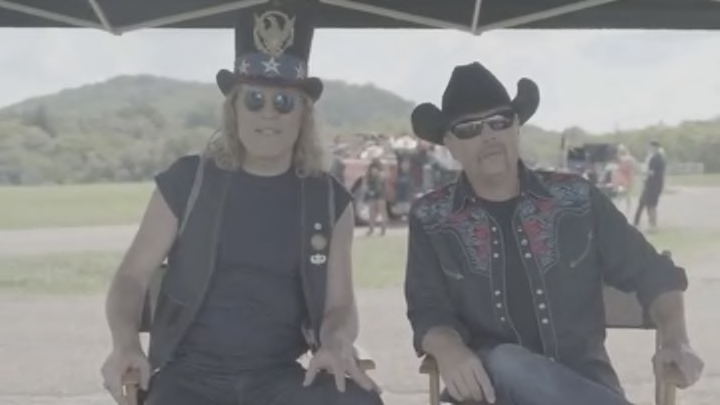 College GameDay is undergoing a time of massive change and nothing feels sacred. So perhaps it shouldn't have been surprising to learn that there will be a new theme song debuting this fall. On the other hand, it's crazy to think that a post-Big and Rich world looms on the horizon and vows to "come to your city" are going to plummet.
Misters Big and Rich made the announcement yesterday while wearing the Bert & Ernie of hats, reflecting on 16 years of occupying the prime spot.
They couldn't say who would be replacing them atop the show but encouraged viewers to tune in for the big surprise in Week 1. Just doing their job even on the way out, you have to respect it.
Speculation about the next artist to provide the soundtrack to an on-campus Saturday morning will be hot — especially because Fall Out Boy already recorded something for NBC and probably can't do both. Maybe Imagine Dragons then?
With no inside information, I would expect ESPN to go something somewhat Big & Rich-y with a country vibe. Anything more specific would require me to look up popular artists in the genre and it's better to just be blissfully unaware. Is Florida-Georgia Line still a thing? Have they been cancelled?
Whatever it ends up end up being will have big shoes to fill. Comin' to Your City was a song that became an elite jingle that got stuck in heads. It is profoundly fun to sing the chorus and say "If you wanna little zing in your zang zang, if you wanna little ting in your tang tang." Heavy is the crown of responsibility kicking off a premier property like this, but there's something exciting about the unknown and learning to love a new soundtrack.