College Football Playoff Committee Prepared For Teams to Cancel Games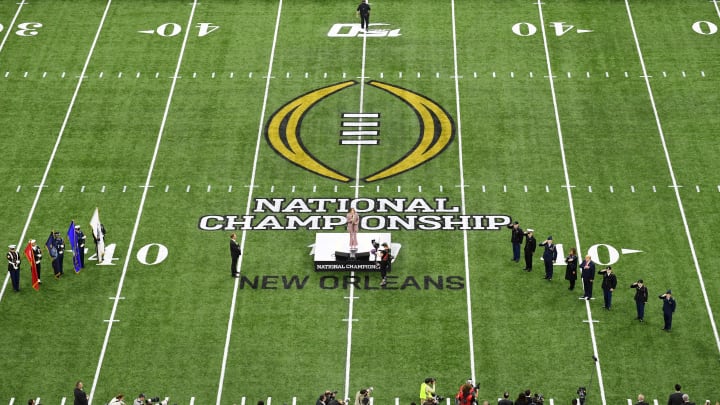 College Football Playoff National Championship - Clemson v LSU / Jamie Schwaberow/Getty Images
If there is college football this fall, it is going to be unlike any season we have ever seen. Power 5 conferences are preparing for games to be canceled or postponed and conference championships may be moved back to accommodate for make-up games. When it comes time to decide who gets to play in the highest-profile games to end the season, the College Football Playoff committee is going to have some all new issues to debate. Here's Big 12 commissioner Bob Bowlsby via The Athletic:
""People are going to miss conference games," Bowlsby said. "There will be those kinds of disruptions.""
The committee is planning on weighing resumes of teams with uneven schedules. If there is a season, teams in the same conference are going to play different numbers of in-conference games. Games are going to be canceled due to outbreaks. These players are not living in a bubble. They're going to be on campus surrounded by thousands of other people.
Still, the craziest part of all this is that the CFB Playoff selection committee is still planning to fly into Texas on multiple occasions as the weather gets colder to discuss rankings in person.
"He also said that the selection committee's weekly meetings during the season's stretch run are still scheduled to take place at the Gaylord Texas Hotel in Grapevine, Texas. "We are planning to meet in-person, as always," Hancock said."
This is insane. Not just because of the issues Texas is having with COVID right now, but because the unnecessary travel is just asking for trouble. Even if they're all planning to fly on private jets. Just Zoom. Or do a Google video call. Send TikToks back and forth. Stop leaving the house to do things you can do inside your house.